2011 Airport Roundtable - Dallas
November 29 - December 1, 2011
New! Check out our updated aganda!
Listen, Learn, Share
Please join us as we continue the popular Airport Roundtable Series in 2011!
The Roundtable program is designed to help airport professionals share ideas and concepts in the areas of Marketing and Air Service Development. You'll interact with industry counterparts in an intimate, non-intimidating setting.
Each year, attendees share ideas related to the marketing of their airports to consumers, as well as airlines. From best practices to unique challenges, it's all on the table and open for discussion. Each participant is given the opportunity to share, and feedback from the group is highly encouraged. As a participant, you'll learn from your colleagues as they learn from you.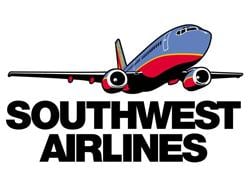 Joining us this year to talk about what is going on at Southwest Airlines will be:
Nicholas Haan, Manager, Network Planning
Angie Russell, Marketing Manager

Joining us from American Eagle to talk about American's regional carrier will be:
Rob Emrich, Director, Regional Network Planning & Scheduling
We are also pleased to welcome Megan Bozarth, Senior Manager of Consumer Marketing for Dallas/Fort Worth International Airport. Megan will provide everyone with an update on the developments at DFW.
In addition to our airline guests, tentative agenda items include:
Industry Update - Brad DiFiore, Ailevon Air Service Consulting
What's REALLY Going on at Southwest and American? - Will Berchelmann, Ailevon Air Service Consulting
Managing Expectations in a Mature Industry Environment - Damon Hylton & Mike Lopez, SeaburyAPG
Customer Reward Programs - Dan Mann, CAE & Pam Hinman, CID

Around the Room* - "Share Some Slides - Crowd-sourcing Good Air Service Exhibits"

Around the Room* - "Airport Marketing Programs - Share Your Latest Marketing Efforts"

Using Data to Analyze a Market - Jordan Kayloe, Diio



* Around the Room sessions are highly interactive sessions where invitees are invited to share their work with their peers, as well as engage in discussions regarding best practices.
Based on feedback from attendees, we've upgraded our venues for this year's events. We've also eliminated the rate structure that had some conference expenses built into the room rates. As a result, the registration fee this year will be $400 to compensate for conference space and meals during the event. In fact, your registration will now include all meals during the duration of the event!