When
Tuesday, February 9, 2021
Thursday, February 11, 2021
9:00 am - 12:00 pm
1:00 pm - 4:00 pm
Where
Turner Chapel AME
492 North Marietta Parkway
Marietta, GA 30060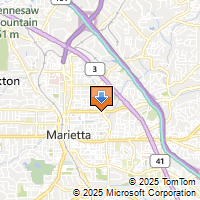 Driving Directions
COVID-19 Pfizer Vaccine
Tuesday, February 9, 2021

Thursday, February 11, 2021
9:00 am - 12:00 pm
1:00 pm - 4:00 pm
ONLINE REGISTRATION CLOSES -
MONDAY, FEBRUARY 8, 2021 at 2:00 pm!
Everyone Must Register! NO WALK-INS!
Turner Chapel AME Members that are age 65+ and their Caregivers can register to receive the COVID-19 Pfizer Vaccine.
INFORMATION FOR THE CONGREGATION:
Anyone with COVID-like symptoms will not be given the vaccine. You must be symptom free, and have been symptom free for at least 10 days to receive the vaccine. ELIGIBLE individuals will be the only ones given the vaccine.
The Vaccination requires TWO (2) injections. They will be administering Pfizer Vaccine, which consist of an initial injection on February 9th or 11th, 2021and then a second injection will need to be given 21 days later on March 2th or 4th, 2021.
The process is pretty simple: Total time is approximately 20-30 minutes.
Complete and sign the MAAS Consent Form - a copy will be emailed to you once you complete your registration. Feel free to print, complete, sign and bring in to your appointment. Make a copy of your medical insurance card and bring it with you.

Please remain in your car until your appointment time.

Upon entrance into the building, sanitize your hands, and we will verify your paperwork is complete.

Facemask must be worn at all times.

Please maintain a 6-foot space between each person.

Vaccine will be administered by a paramedic.

You will be monitored for 15 minutes post vaccination to ensure no allergic/adverse reactions.

You will be provided a CDC COVID-19 Vaccination Card with the (initial dose signed) and then you will be released.

Bring the CDC COVID-19 Vaccination Card back with you to your second visit on March 2th or 4th, 2021.