When
Thursday February 23, 2017 from 10:00 AM to 12:00 PM EST
Add to Calendar
Where
Newberry County Library
1100 Friend St.
Newberry, SC 29108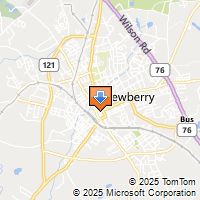 Driving Directions
Nancy Williamson
Newberry SBDC
(803) 629-0101
nancy.williamson@newberry.edu
Content Marketing with Email & Social Media - What to Say, and How to Say It

Join us at this Free Seminar hosted by the Newberry Small Business Development Center (SBDC) and learn about Content Marketing Success in 2017
!
Heard of "location, location, location"? For online marketing, it's "Content, Content, Content!" What you say, and the way you say it (tone, date, & time, frequency) is how you will attract, engage and be shareworthy to your audiences. What are the Keys to Great Content? This seminar will teach you the time-saving tips, techniques, and yes, even apps that will help your content - and the way you share it - succeed!
By the end of the seminar you will be clear on the best ways to use words and images to craft your email messages.
...the content that will help you acheive your goals. We'll cover tidbits like how many links create the most engagement, how to turn questions inot high-open subject lines, tips on using graphics, pictures and videos, re-purposing content across multiple platforms, and more.
And, we'll give you the structure and tools to make creating your content fast, easy and effective. Register today!
Aaron Wesley Means is a communication specialist, internet
marketer, and CEO of
ACTIVATE Business Solutions. He is a two time Award winner, most recently for "Solution Provider of Year in the SE". He has a B.A. in Communication from Arizona State University with a specialization in interpersonal and intercultural communication.

Aaron & ACTIVATE are Constant Contact Master Certified Experts, as well as Authorized Seminar Presenters. They specialize in "Engagement Marketing Trends" as well as branding, web design, and digital design for businesses worldwide ranging from single business owners to celebrities and national level non-profits.