2013 4th Annual OHSU Imaging Update in the Rose City
Course Overview
The course will consist of didactic lectures applying up-to-date imaging technologies with emphasis on improved diagnostic acumen and minimization of additional testing and where appropriate to decrease radiation exposure.
It will aim to Inform of the latest updates and developments in the following areas:
The course will allow participants to apply this knowledge to their clinical practice while providing insight to possible future development in these areas.
Who should attend:
Radiologists, radiologists-in-training and other health professionals interested in the science and practice of radiology.
Where
Hotel Deluxe
729 SW 15th Ave
Portland, OR 97205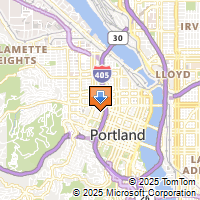 When
Friday October 4, 2013 from 5:45 PM to 7:30 PM PDT

Add to Calendar
Registration Fee
$50