Where
Porzio, Bromberg & Newman
100 Southgate Parkway
Unit 1
Morristown, NJ 07960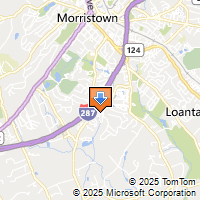 Driving Directions
Nancy Bangiola, Esq.
Morris County Bar Association
973-267-6089
nbangiola@morriscountybar.com
This program is approved by the Board on Continuing Legal Education of the Supreme Court of New Jersey for 2.0 hours of total CLE credit.
Of these, 0 hours of credit qualify toward ethics, and 0 hours qualify toward certification in civil trial law, criminal trial law, workers compensation law, municipal court law, and or matrimonial law.
You must cancel your reservation 24 hours prior to the event in order to receive a refund.
Cancellation must be faxed or emailed to this office