Where
SCORE Greater Seattle
2401 4th Avenue, Suite #450
Seattle, WA 98121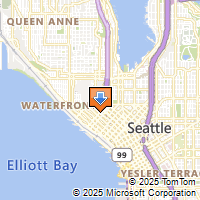 Driving Directions
Presenter
This workshop is presented by SCORE Business Mentor, Chuck Botsford. Chuck has worked with both small and large businesses in marketing, finance and operations. He spent the first 15 years of his career managing restaurants and, during that time, was a financial controller in a regional restaurant chain. He then became an author and educator as he transitioned to the technology industry. For the past 17 years he was at Microsoft in areas of marketing planning and strategy with both retail customers and enterprise businesses. He has an MBA from the University of Wisconsin-Eau Claire.
Organizing and Managing a New Business with Employees -C0055
You're starting a new business that requires you to hire employees, and you've never managed employees before. Or you have managed employees but never started a business from scratch. And now you need help! Look no further, as this is the workshop for you to ensure you get started right!
About this workshop...
Join us to gain valuable skills to prepare you to create a winning organizational structure, manage key business functions including HR and IT, organize your operations, and maintain your financial information properly. This 3.5-hour workshop is designed to give you, the business owner, the skills and know-how needed to make decisions in the following functional areas:
Sales and Marketing

Accounting and Finance

Information Technology (IT)

Operations and Manufacturing

Human Resources and Payroll.

Whether you are just starting a business of need to round out your skills,

join us for this specialworkshop to help businesses with employees.

First, we will help you understand the how to design thebest organizational structure that sets your business up for success.

Then we will step though each ofthese key business areas to help you understand how to establish and manage them.

During this workshop, you will learn how to manage your business using financial statements and the understand the Federal taxes for which your business will 13 responsible and when to pay them.

Lastly, you will learn the key issues with being an owner and managing your business.
SCORE's Small Business Essentials Workshops prepares individuals to make the right decisions and create actionable plans when starting a small business. Whether you are starting a business on your own (one-person business) or a business with employees, we have the right set of workshops to help you succeed. All the workshops are about three hours in length and taught by experienced SCORE Mentors. See more information on these workshops here.