When
Thursday, January 24, 2019 from 8:30 AM to 10:30 AM EST
Add to Calendar
Future Sessions in the Series
Thursdays: February 28 @8:30-10:30am.

Where
Distilled NYC GastroPub
211 West Broadway
between Franklin and White Streets
Near #1, A, E trains
New York, NY 10013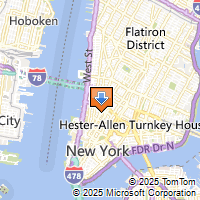 Driving Directions
Want A Team Of Peers To Help You With Your Projects And Goals?
Stop going it alone. Learn from peers who have experienced similar challenges, hold you accountable to goals you have set, and can help you work through your options.
A Supportive, Confidential Community
This is the fourth in a series of FIVE moderated discussion groups. We suggest that you commit to more than one. This enables continuity and development of the trust and understanding that underpin the value of groups like these.
These Mastermind Groups offer women business owners and entrepreneurs a small group setting where you can:
Share experiences and get direct and relevant advice from women who have been there, done that.
Learn from each other in an interactive and collaborative small group format.
Make new business connections and expand your circle of contacts.
Increase your ability to solve problems and with new strategies and perspectives.
Design plans of action and encourage you to go forward.
Led By Experienced Business Professionals

The Mastermind Groups will be led by a powerful team of women mentors with decades of experience starting up and managing challenging businesses. Diane Drey, a former CEO and SCORE mentor will anchor the series. She will be joined by Shelley Orenstein, Osy Harrison, and Barbara Grumet who will, in rotation, lend expertise and experience to the conversations.
Diane was formerly CEO of a New York Metro bottled-water manufacturing and
distributing company. Her expertise includes business planning, human resources, operations, purchase/exiting of businesses, and marketing.

Osy Harrison is an executive consultant in non-profit organizations; specialist in financial services with extensive experience in start-up marketing and project management. She has expertise in business planning, strategy, construction and real estate.

Barbara Grumet was Dean, School of Professional Studies, CUNY Brooklyn campus; academic administrator of a community college; executive director, board president, and board member in several non-profit organizations; experienced in health and human services. She is an expert in business plans, start-ups, education, and training.
Shelley Orenstein

was formerly a Chief Operating Officer, co-founder and board member of software/consulting firms. Her expertise spans start-up plan development, growth strategy, financial planning and due diligence requirements for selling a company.
Convenient Time and Location
Sessions meet at Baar Baar, an Indian Gastro Bar at 13 East 1st Street off 2nd Avenue and the Bowery. They will run 8:30-10:30am, on Thursdays once a month. The final session will be on February 28. Coffee and tea available.
Don't Procrastinate - Sign Up Today For All Remaining Sessions
The mastermind groups build momentum as you get to know each other. So we ask that you sign up for the five sessions to maximize continuity and benefits and save 15%.
Registration fee will be $100 for two sessions, or $60 for single sessions.
Don't Wait. Space Is Limited.
For more information, contact Diane (drey@scorenyc.org).