Series Two Begins
Wednesday, February 6, 2019 from 8:45 AM to 12:00 PM EST
Add to Calendar
Series Two Dates, Wednesdays:
February 6, February 27, March 20,
April 10, May 1, May 22
Continental breakfast is provided.
Where
The Principal Group
1155 Avenue of the Americas
11th Floor
New York, NY 10036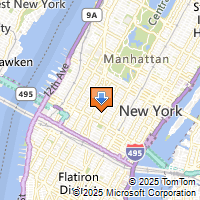 Driving Directions
Business Owners Roundtable: Entrepreneurs and Solopreneurs
Two Sets of Needs, Two Customized Roundtables!
Series Two:
Business Owners Roundtable for Entrepreneurs
Who should attend?
New participants must preregister to ensure you meet the criteria for the series that best meets your needs as a small business owner. Former members may continue to participate at a reduced cost.
Series One: Business Owners Roundtable for Solopreneurs
Owners of smaller established businesses with one or two employees.
Starts Wednesday, January 30.
Contact Roundtable Facilitators prior to registering for this series:
Jerry Weinstein (weinstein@scorenyc.org) or
Steve Kessler (kessler@scorenyc.org)
Overview
Now in its sixth successful year, the Roundtable is a peer-to-peer group of business owners from various industries that enables owners to learn from advice offered by other small business owners, and is facilitated by experienced SCORENYC mentors. Former participants have gained much knowledge and shared experiences to help them grow their businesses.
Benefits include:
Getting advice from other business owners

Making better decisions based on the experience and advice of other business owners

Learning from outside experts based on the needs of the group
Fees
$399 for six sessions for new members.
Discount for returning Roundtable members.
Facilitators
Steve Kessler, Certified Business Mentor, SCORE NYC
Steve Kessler has a background as a Chief Financial Officer, division general manager with major private and public corporations in consumer goods, publishing, internet and high-growth start-ups. Expertise in business plans, strategic planning and information technology.
Jerry Weinstein, Certified Business Mentor, SCORE NYC
Jerry Weinstein is an experienced corporate leader, owner of several businesses, an outside Board Member and currently involved in two ongoing businesses. He has experience in global and US high-growth businesses, and is committed to peer-to-peer interaction and learning. Jerry has facilitated SCORE NYC Roundtables for 4 years and guided its growth. He believes strongly in peer-to-peer Advisory Groups for small businesses at all stages of growth.