Where
Salvatore Capezio Theater at Peridance
126 East 13th Street
New York, NY 10003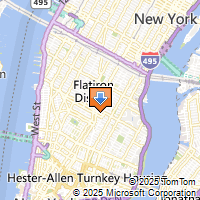 Driving Directions
$25 - Performance Only
$35 - Performance & Reception

LOVE, FEAR, FAITH, and FAMILY. This program lineup comes with the unexpected, and in true theatrical form confronts many issues.
Artistic director and choreographer, Enrique Cruz DeJesus, brings us two of his works: "Bittersweet", a robust relationship reaches a delicate decision, and "Tormenta", a fight with our fears are found only to reside within us.
Preserving the work of Eleo Pomare, the company performs "Tabernacle", a test of one's faith, inspired by James Baldwin's "The Fire Next Time" and "Las Desenamoradas", a classic tale about a family in mourning and the secrets that follow, based on Federico Garcia Lorca's play "The House of Bernada Alba".
The performance is at the Salvatore Capezio Theater at Peridance (126 E 13th Steet) and the reception will be held at Alpha Omega Theatrical Dance Company (70 E. 4th Street).
PERFORMERS: Sarita Apel, Donna Clark, Tyler Clark, Leann Gioia, Adelita Hinojosa-Martin, Ari Mayzick, Octave Parfait, Anthony Patterson, Caleb Patterson, and Alice Wu.