When
Monday, October 16, 2017 at 5:30 PM PDT
-to-
Thursday, October 19, 2017 at 11:00 AM PDT
Add to Calendar
Where
The Embassy Suites La Quinta Hotel & Spa La Quinta
Santa Rosa Plz
La Quinta, CA 92253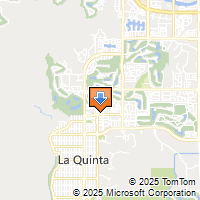 Driving Directions
Jacquie Hardesty L.U.T.
Unity Southwest Region
619-302-3150
jacquie.h@cox.net

Cancellation Policy
If you should need to cancel for any reason once your registration has been processed, please note the following cancellation policy:
- Cancellations prior to August 10th are fully refundable.
- Cancellations between August 15th and September 10th are 50% refundable.
- Cancellations after September 10th are non-refundable.
Should you need to cancel, please contact Jacquie Hardesty by email Jacquie.h@cox.net or by phone 619.302.3150.
Transformational Ministry in the Modern Age:
Nourish Your Soul, Empower Your Ministry
This year's conference is not just about how to do more ministry, or even better ministry. It is a time for renewal and for integrating deeper truths about ourselves that will free us to live full on and full out! Interactive conversation circles will take the place of a speaker this year to give us more time for connecting, sharing best practices and building relationships within our Region.
What if ministry became fun (again)?
What if, through developing and owning within ourselves these higher truths, we began to live a life of balance, and fun, while also empowering others to do the same?
So many ministers and leaders are seeking insights into making their ministries work for all who participate, while also creating and re-creating balance in their own lives. The tools we are planning to share and engage with might be the catalyst to take you and your ministries to the next level.
Integral consciousness is the cutting edge of spiritual living today. As we look at how we engage in integral ministry, we are also empowered to take these concepts into our daily lives. So whether you are a minister, spiritual leader, licensed teacher, or lay leader, you will come away with tangible tools for living from a higher consciousness.
No matter where you and your ministry are on the spectrum of integrating the principles based on Gary Simmons' research and groundbreaking Q Effect work, this conference offers a place to open to the right next steps for you.

Conference Scholarships



Three partial scholarships are available on a first-come, first- served basis for ministers and Licensed Unity Teachers that did not receive a scholarship award in 2016. The scholarship consists of $200 off the full conference fee and is limited to one per ministry. If you wish to apply for a 2017 scholarship, please contact Jacquie Hardesty. Jacquie will notify you if you are approved and provide instructions for registering online.

Jacquie Hardesty Jacquie.h@cox.net
619.302.3150