Advance tickets are no longer available. Tickets will be available at the door beginning at 2pm.
Where
University Synagogue
11960 Sunset Blvd.
Los Angeles, CA 90049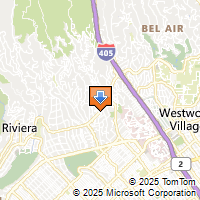 Driving Directions
University Synagogue
310-472-1255
SUNDAY, OCTOBER 6 | 3 - 4pm
University Synagogue Kopelson Family Sanctuary
$18 in advance | $25 at the door
Seating is general admission on a first-come first-served basis at the time of the show
Refreshments to be served after the performance.
Cast*
*subject to change
Alan Oppenheimer, Phil Proctor, Nancy Travis, William Schallert, Ivan Cury, Stuffy Singer, Dick Van Patten, Tommy Cook, Tony Dow, Melinda Peterson, Camden Singer, Rabbi Morley Feinstein, Lance Kinsey, Gregg Berger, Dora Pearson, Cantor Jay Frailich
Read more about our star-studded cast!
Relive the hilarious and singular behind-the-scenes story of one of television's greatest and most-beloved comedies, I Love Lucy.
Written and directed by Gregg Oppenheimer, son of legendary I Love Lucy creator, producer, and head writer Jess Oppenheimer, this uproarious play has had successful productions on both coasts as well as a nationwide broadcast on SiriusXM Radio.
The enormously talented cast assembled for this performance includes Nancy Travis (Last Man Standing, Sisterhood of the Traveling Pants), Dick Van Patten (Eight Is Enough), Tony Dow (Leave It to Beaver), Phil Proctor (founder of the legendary Firesign Theater comedy group), William Schallert (The Patty Duke Show, Get Smart, Star Trek), Alan Oppenheimer (The Six Million Dollar Man, Murphy Brown), Second City alum Lance Kinsey (Police Academy), University Synagogue's own Ivan Cury (The Jack Benny Program, Portia Faces Life, The Young and the Restless), Rabbi Morley Feinstein, Cantor Jay Frailich, and musical guest Dora Pearson (former lead female vocalist, Sha Na Na).
Performed in the style of a radio play, complete with sound effects, music, and live-on-stage commercial jingles, this show celebrates the golden age of radio and television and the enduring spirits of the most famous names in comedy.