Contact:
Church Office
Our Savior's Lutheran Church
info@oslcstillwater.org
651-439-5704
Details
Dates: August 6 - 10, 2018
Time: 9 am - 12 pm
Ages: 3 yrs. (by 6/1/18) to Grade 6 (2017-18)
Cost: $35 per participant
Where
Our Savior's Lutheran Church
1616 W. Olive St.
Stillwater, MN 55082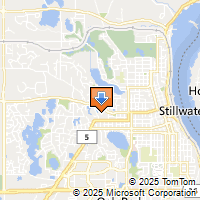 Driving Directions
Vacation Bible School:
August 6 - 10, 2018

Shipwrecked
The Best Week of the Summer!
At Shipwrecked, kids discover that Jesus rescues them!
Kids participate in memorable Bible-learning activities, sing catchy songs, play teamwork-building games, make and devour yummy treats, experience one-of-a-kind Bible adventures, collect Bible Memory Buddies to remind them of God's love, and test out Sciency-Fun Gizmos they'll take home and play with all summer long.

PLEASE READ BELOW and then CLICK "Register Now!"
In the registration system, please click ADD once for each child you wish to register and complete the requested information about that child, including choices of learning opportunities for that child. An EMAIL CONFIRMING YOUR REGISTRATION will be sent to you after your registration is complete. If you do NOT receive this email, please contact the church office.
During registration, you will be asked to electronically accept the "Parent Release" statement as outlined below:
I am the parent/legal guardian named below, and hereby grant my permission for him/her to participate fully in Our Savior's Lutheran Church (OSLC) related events/trips and activities, and to be transported off-site with OSLC church staff members and designated adult leaders. In the event of an emergency and I cannot be reached, I give permission for the supervising OSLC staff member or the available adult leader to sign forms that would ensure the necessary and immediate treatment of the participant. I give permission to those administering emergency treatment to do so, using those measures deemed necessary. I furthermore absolve those acting on my behalf in their regard from liability, as long as there is no gross negligence. (Please attach a clear statement regarding the treatment of your child in the event of an emergency if different than the instructions stated in this paragraph. Please sign and date.)