Where
DoubleTree by Hilton Hotel
1075 Holcomb Bridge Road
Roswell, GA 30076
770-992-9600
CRS Dealer Meeting Very Special Rate of Just $119 (Normally $179) Includes Internet Access. You must reserve your room by 4/25/2011 for this special rate.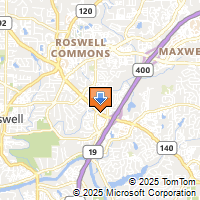 Driving Directions
CRS Contact:
Deanna Smith
CRS Inc.
deanna.smith@crs-usa.com
800-333-4949 ext. 2784
THOUSANDS OF DOLLARS IN GIFT CARDS AND PRIZES!
Register Now!
Register online and you will be automatically entered in a special $100 gift card drawing!

Longino Distributing, a CRS regional distributor partner will also participate. Longino Distributing is a full-service, full-support distributor of CRS, SAM4s, SNBC, CAS and other quality POS terminals and peripheral products.
CRS is Your One-Stop Source for Point-of-Sale Products:
SAM4s SPT-3000 - Powered by the cool-running Intel Atom processor. The extremely cost-effective SPT-3000 is designed to reliably and efficiently power popular POS applications in hospitality quick service, grocery and retail markets.
The TM-150 Series offers more flexibility than any other touch screen monitors. For example, the TM-150 features both serial and USB touch panel interfaces to support current and legacy PC technology. The TM-150 also includes both VGA and DVI video interfaces and the base may be removed so the monitor can be wall mounted using any VESA bracket.
The TM-150A uses industrial grade Abon touch technology and the TM-150E uses ELO touch technology. Complete your workstation with the industry standard ID Tech integrated MCR.
Combine the aggressively-priced, feature-rich SAM4s Ellix 20-II Thermal Printer and the SAM4s Pole Display with the SAM4s SPT-3000 to create a SAM4s branded POS workstation.
The AdvanPOS
Z-POS Lite v2 15" touch terminal is powered by the Intel Atom processor. AdvanPOS terminals are designed for easy serviceability, feature unique magnesium-aluminum enclosures and are available by special order in a rainbow of attractive colors
.
SNBC Extraordinary Value Printers
are priced to resellers up to $100 less than comparable printer models - enhancing both profitability and cost-effectiveness of all POS systems. The heavy-duty metal frame makes the BTP-2002NP thermal printer ideal for rugged environments. A proven product - sold and installed for over 8 years - that is packed with popular features.
Wireless Made Easy and Seamless with the LM048SPA2 Cable Eliminator
.
Eliminate cables and the labor cost to install them. Use the LM048 Adapter anywhere you would ordinarily run a serial (RS-232C) cable. In many applications equipment is located in environments that would normally require a cable run under a floor, or through a ceiling. The expense of an electrician or qualified cable installer may be significantly more than the cost of this simple, reliable wireless device.
CRS Cash Drawers
are ideal for most POS applications, the new CRS Model 23 and Model 57 POS Cash Drawers feature extra storage under the insert tray. Card slips and other media can be inserted into the media slots without opening the cash drawer.