When
AGED Summit
August 7th - 9th, 2014
---------------------
Closing Ceremony & VIP Reception
August 9, 2014
8am to 4PM
Location:

Proud Bird
Red Baron Room

11022 Aviation Blvd
Los Angeles, CA 90045
Note: All guest must be pre-paid for the vip reception to attend. There will be no payments taken at the door.

Where
University of Southern California USC
3620 McClintock Avenue
Signal Companies Auditorium Seeley G. Mudd Building
Entrance 6 - Vermont Avenue at 36th Place
Los Angeles, CA 90089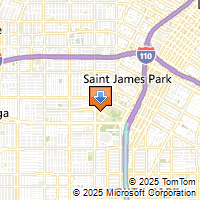 Driving Directions
Mary Flowers
Global Green Development Group
1 909-396-5141
Info@GGDGNow.com

Who Should Attend?
All businesses who are looking to expand globally, exporters and importers of goods & services, technology providers, contractors, developers, equipment suppliers, miners, agri-businesses, investors, banks & financiers, students and government.


African Trade & Development Showcase
- Lets Get Down To Business - Trade Ready Projects, Goods and Services. A trade ready showcase of major development projects, importers/exporters, and service providers from the continent of Africa, who are seeking investors, finance, and joint venturte partners. Each presenter will give an overview about their project, product line, and/or service that they provide in Africa. The showcase presenters are looking for suppliers, vendors, distributors, contractors, developers, A & E, investors, financiers, and/or joint venture partners. The goal is for American Businesses, who are ready to trade, link up their products and/or services to one or more of the featured opportunities.

WORKSHOPS
District Export Council of Southern California - Private Sector Export and Trade Advisory
African Cultural Exchange
Environmental Stewardship - Regeneration Solutions
Agriculture, Mining, Oil & Gas, Water Resources
The Three H's - Health, Hospitality, Housing
International Trade Financing - Meet The Banks
Grants & Grant Writing
Minority Business Development Agency - How It Can Help You
Seaports, Airports & Logistics
NGO's Empowering The People of Africa

AN EVENT NOT TO BE MISSED!

GGDG