When
Wednesday, November 6, 2019 at 11:30 AM PST
-to-
Thursday, November 7, 2019 at 1:00 PM PST
Add to Calendar
Where
Hilton Sacramento Arden West
2200 Harvard Street
Sacramento, CA 95815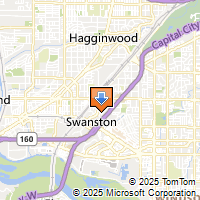 Driving Directions
Sophie You
, Member Service Manager
California Asphalt Pavement Association
916-791-5044
syou@calapa.net
About CalAPA
The California Asphalt Pavement Association, founded in 1953, is a non-profit trade association representing the asphalt pavement industry in California. CalAPA members include asphalt producers, refiners, suppliers, paving contractors, equipment manufacturers, testing labs, consultants and others who make up the industry in California. Click HERE to learn more.
THANK YOU TO OUR EXHIBITORS AND SPONSORS!
CalAPA conferences are only possible thanks to the generous support of our many exhibitors and sponsors. Click
HERE
to view a list of our 2018 Fall Conference Exhibitors. Contact Sophie You at CalAPA at (916) 791-5044 or via e-mail at: syou@calapa.net for sponsorship information. You can download the 2019 Fall Conference Sponsor & Exhibitor form
HERE
.
WE'RE SERIOUS ABOUT PRODUCING HIGH-QUALITY EVENTS; WE EXPECT YOU TO TAKE THEM SERIOUSLY, TOO
Registration for CalAPA events must be completed in advance and on-line, and payment must be received prior to admittance. As a non-profit trade association, CalAPA must be protected from losses on events. Therefore, cancellations must be received at least 72 hours prior to the date of a class or event to receive a refund. Substitutes are always welcome.

IN THEIR OWN WORDS
Praise from previous CalAPA conference attendees:
"It was one day with a lot of information."

"Numerous opinions from a diverse field."

"Lots of practical info."
"The technical presentations on specific projects were great."

"Good, thorough topics."

"Real-life, job-specific examples."
"Very relevant."

"Great networking."

"Various perspectives, fast-paced, nice facility, good speakers. A great, timely event. Thank you!"

"Facilitated very well -- stayed on time."

"Informative, helpful, good info."
Fall Asphalt Pavement Conference in Sacramento

Two day event! Conference begins at 1 p.m. Wednesday, Nov. 6 to noon on Thursday, Nov. 7, 2019
(Includes special evening mixer and dinner on Wednesday, Nov. 6 from 5:30 p.m. to 8 p.m.)
Learn. Network. Have fun!
It's one event packed with information. Hear from top policy-makers and respected experts from across the country on topics that will directly impact your business or your agency now and in the future. This conference is your most efficient and economical way to stay current in an ever-changing industry . What you don't know can cost you!

WHAT WILL BE COVERED?
Best practices in Hot Mix Asphalt design; specifications; testing; paving; future
trends; public works funding; research projects and the status of evaluations. You'll also benefit from in-depth presentations about new Caltrans specifications, and implementing sustainable practices in your operations. Click
HERE
for a detailed timed agenda of all conference topics and presenters.
WHO SHOULD ATTEND? Paving contractors, asphalt producers, suppliers, refiners, estimators, engineers, inspectors, consultants, public works representatives, equipment manufacturers and distributors and anyone with an interest in asphalt or road construction. It's also a networking bonanza! Check back for a list of those who have registered to attend.
WHO'S ON THE AGENDA?
Our keynote speaker will be Jay Hansen (pictured at left), executive vice president of the National Asphalt Pavement Association, who will provide an overview on prospects for federal transportation funding and other hair-raising tales from Washington. We'll also have a compelling presentation on the construction industry work force availability crisis from noted labor expert Sue Weiler-Doke. A special guest speaker this year will harken
back to an earlier era in California history -- McAvoy Lane, the "Ghost of Mark Twain" of stage and screen (pictured below), will regale attendees with tales of the Old West, bumpy stage-coach travels and other colorful stories to enrich your conference experience.
BACK THIS YEAR
! The schedule will include concurrent sessons so attendees can choose which presentations will be most valuable to them in three broad areas: construction, materials and specifications. Click
HERE
o view the detailed timed agenda with speakers and topics.
HOW MUCH DOES IT COST?
CalAPA conferences reman one of the
great bargains
in the industry! Early-bird registration for CalAPA members and public agency representatives is just $249 per person, and non-members are just $299, if on-line registration is completed by Oct. 30. The registration fee includes refreshments and light snacks on Wednesday, free admission to our dinner & networking reception (RSVP required), and breakfast on Thursday morning. There is also free access to the trade show floor and equipment displays both days. There is ample parking (with validation) for conference attendees at a special rate of $6 per day. BONUS: We have added a new speaker for the dinner program on Nov. 6: Kiana Valentine, executive director of Transportation California. She will share the latest insight on how transportation funding has become a political football between Sacramento and Washington, D.C.

WHAT ABOUT SPONSORSHIPS?
There are several sponsorship opportunities, including a limited number of trade show booths. The choice spots go fast to early reservation is strongly recommended. There is no better way to directly target decision-makers and decision- influencers in the construction industry as well as public agency
personnel. Contact Sophie You of CalAPA for details at (916) 791-5044. You can download the sponsor & exhibitor form
HERE
.
HOW ABOUT LODGING?
There are a limited number of rooms reserved at the Hilton Sacramento Arden West Hotel at a special discounted rate of $159 per night for those attending the asphalt pavement conference. Contact the Hilton Sacramento Arden West directly at (800) 445-8667 for details and to make your reservations, or click
HERE
to visit a special Hilton Hotel web page for CalAPA Fall Conference attendees. Guests who call the reservation line must identify themselves as part of the "California Asphalt Pavement Association" function to be eligible for the conference rate (Mentionthe group code "APA"). Reserve your room early! The specialconference rate expires on
Oct. 15,
or when number of rooms available at this special rate are gone, which ever comes first.
State Sen. Jim Beall (right), Chairman of the Senate Transportation & Housing Committee and author of SB1, attended the Fall Asphalt Pavement Conference in 2017. He is pictured with Toni Carroll of Graniterock, a member of the CalAPA Executive Committee.