When
Wednesday, April 15, 2020 at 1:00 PM PDT
-to-
Friday, April 17, 2020 at 1:00 PM PDT
Add to Calendar
Where
Disney's Grand Californian Hotel & Spa
1600 S. Disneyland Drive
Anaheim, CA 92802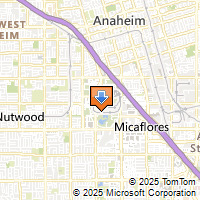 Driving Directions
Sophie You
, Member Service Manager
California Asphalt Pavement Association
916-791-5044
syou@calapa.net
About CalAPA
The California Asphalt Pavement Association, founded in 1953, is a non-profit trade association representing the asphalt pavement industry in California. CalAPA members include asphalt producers, refiners, suppliers, paving contractors, equipment manufacturers, testing labs, consultants and others who make up the industry in California. Click HERE to learn more.
THANK YOU TO OUR EXHIBITORS AND SPONSORS!
CalAPA conferences are only possible thanks to the generous support of our many exhibitors and sponsors. Click
HERE
to view a list of our 2018 Fall Conference Exhibitors. Contact Sophie You at CalAPA at (916) 791-5044 or via e-mail at: syou@calapa.net for sponsorship information. You can download the 2019 Fall Conference Sponsor & Exhibitor form
HERE
.
WE'RE SERIOUS ABOUT PRODUCING HIGH-QUALITY EVENTS; WE EXPECT YOU TO TAKE THEM SERIOUSLY, TOO
Registration for CalAPA events must be completed in advance and on-line, and payment must be received prior to admittance. As a non-profit trade association, CalAPA must be protected from losses on events. Therefore, cancellations must be received at least 72 hours prior to the date of a class or event to receive a refund. Substitutes are always welcome.

IN THEIR OWN WORDS
Praise from previous CalAPA conference attendees:
"It was one day with a lot of information."

"Numerous opinions from a diverse field."

"Lots of practical info."
"The technical presentations on specific projects were great."

"Good, thorough topics."

"Real-life, job-specific examples."
"Very relevant."

"Great networking."

"Various perspectives, fast-paced, nice facility, good speakers. A great, timely event. Thank you!"

"Facilitated very well -- stayed on time."

"Informative, helpful, good info."
Learn. Network. Have a MAGICAL time!
It's a once-a-year event packed with information. Hear from top policy-makers and respected experts from across the country on topics that will directly impact your business or your agency now and in the future. This conference is your most efficient and economical way to stay current in an ever-changing industry. What you don't know can cost you!

WHAT WILL BE COVERED? Best practices in Hot Mix Asphalt design; specifications; testing; paving; future trends; public works funding; research projects and the status of evaluations. You'll also benefit from in-depth presentations about new Caltrans specifications, the work-force challenge, public-private partnering best-practices, and implementing sustainable practices in your operations. A detailed program agenda is HERE.
California State Transportation Secretary David S. Kim (pictured at right) will be the keynote speaker at the conference. Kim, a
former Federal Highway Administration official who was appointed last year by Gov. Gavin Newsom to be the state's top transportation executive, will outline the Newsom administration's priorities as they relate to transportation and the oversight and delivery of thousands of projects funded by SB1, the $50 billion Road Repair & Accountability Act of 2017. His official biography is HERE.
Also a
dded to the program will be nationally known partnering expert Sam Hassoun (pictured left), author of an upcoming book on the subject, who will discuss the importance of effective partnering between private contractors and public agencies. Hassoun, founder and president of GLA Corp., formerly worked for Bechtel and Caltrans before launching his own firm. He was recently featured in a profile in Engineering News Record, which can be viewed HERE. We'll also have a timely presentation by noted construction industry work-force expert Sue Weiler-Doke (pictured at right) on effective
strategies for dealing with the work-force challenge in our industry.
WHO SHOULD ATTEND? Paving contractors, asphalt producers, suppliers, refiners, estimators, engineers, inspectors, consultants, public works representatives, equipment manufacturers and distributors and anyone with an interest in asphalt or road construction. It's also a networking bonanza!
WHAT A MAGICAL LOCATION! You want work-life balance? You got it! The conference is being held at one of the most iconic locations in California: Disney's Grand Californian Hotel & Spa, part of the Disneyland Resort in Anaheim. Bring the family to take advantage of special conference discounts on lodging and park tickets, and enjoy "superhero" status with the kids all year long.
HOW MUCH DOES IT COST?
Agency / Academia Personnel $299
CalAPA Member (Early-Bird) $399
CalAPA Member (Late Registration after Mar. 15, 2020) $499
Non-Members $599
Optional evening Reception (April 15th) $99
(Conference registration Includes breakfast and lunch for conference days for April 16 & 17, access to the exhibit hall, general and breakout sessions)

WHAT ABOUT SPONSORSHIPS? There are several sponsorship opportunities, including a limited number of trade show booths. The choice spots go fast so early reservation is strongly recommended. There is no better way to directly target decision-makers and decision-influencers in the construction industry as well as public agency personnel. Contact Sophie You of CalAPA for details at (916) 791-5044.
HOW ABOUT LODGING?
There are a limited number of rooms reserved at the Disney's Grand Californian Hotel & Spa at an
amazing
discounted rate of $314 (taxes not included) per night for those attending the asphalt pavement conference. To secure a room please contact contact the Disneyland Resort by booking online, click
HERE
or by calling (714) 520-5005 for CalAPA Fall Conference attendees. Guests who call the reservation line must identify themselves as part of the "California Asphalt Pavement Association" function to be eligible for the conference rate (Mention the group code "CalAPA". Reserve your room early! The special conference rate expires on
March 15, 2020
or when number of rooms available at this special rate are gone, which ever comes first. Discounted special group theme park tickets available to purchase online via the same URL noted above.
State Sen. Jim Beall (right), Chairman of the Senate Transportation & Housing Committee and author of SB1, attended the Fall Asphalt Pavement Conference in 2017. He is pictured with Toni Carroll of Graniterock, a member of the CalAPA Executive Committee.