The 2016 Biomedical Conference features TWO seminar streams.
The first stream is dedicated to the most current research on biomedical treatment of developmental delays including Autism, Down Syndrome, speech delay and ADHD. Our expert speakers will provide insight for parents, educators and therapists to better understand the underlying medical issues associated with developmental delays.
New this year! The second stream focusing on Prevention & Optimization. With epidemic rates of Autism, birth defects and developmental disorders, it is more important than ever to get the latest research on how to prevent developmental concerns in your infants, toddlers, and children. Learn strategies that both optimize development and help to prevent increasing rates of anxiety and stress in both children and adolescents. This stream will feature ground breaking research that has the potential to help kids of all ages.
Where
Halton Region Building
1151 Bronte Road
Oakville, ON L6M 3L1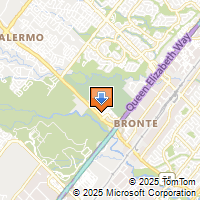 Driving Directions