Advocates Caribbean
2012 Conference


co-sponsored by

Global Resource Team for Sanctity of Life



OVERVIEW
You are cordially invited to attend the 2012 Advocates Caribbean Conference from September 21-23, 2012. The theme of this year's conference is "Sanctity of Life," and will be co-hosted by the AI Global Resource Team for the Sanctity of Life, headed by Justice Alice Soo Hon from Trinidad & Tobago. This is a key cultural battle throughout the Caribbean and we greatly appreciate your prayers for wisdom in the legal fight to protect life. The conference kicks off with Friday evening's Gala banquet and concludes on Sunday at 12:45pm.
The conference will be held at the beautiful Accra Beach Hotel and Spa in Rockley, Christ Church, Barbados, and we look forward to welcoming you with great joy and plenty of warm fellowship and lots of fun in the sun. You don't want to miss this.
Conference Fees:
Early Bird (thru July 31): $250
Late Registration (Aug 1): $300
Guests (up to 3): $150
Kids <12: Free
SPEAKERS
Our speakers for this wonderful conference include Dr. Wayne West and Dr. Doreen Bradley from Jamaica; Mr. Samuel B. Casey, Director & General Counsel of Jubilee Campaign's Law of Life Project; Mrs. Ruth Ross, Executive Director of Christian Legal Fellowship of Canada; Dr. Piero Tozzi, Senior Legal Counsel, Alliance Defense Fund; Dr. Maria Dillon-Ramey, Trinidad & Tobago; and Mr. Brent McBurney, President & CEO, Advocates International. Topics include Abortion, Euthanasia, BioEthics and Preparing legal briefs in pro-life cases.
Samuel B. Casey is the Managing Director & General Counsel for the Jubilee Campaign's LAW OF LIFE PROJECT. Mr. Casey served for the past two years as the Executive Vice President and General Counsel of Advocates International. For over 14 years before to that time, Mr. Casey served as the Christian Legal Society's Executive Director and Chief Executive Officer from June 1, 1994 until October 15, 2008, where he was responsible for the general oversight CLS' CENTER FOR LAW & RELIGIOUS FREEDOM and its life advocacy affiliate, HUMAN LIFE ADVOCATES, LLC. As a public interest lawyer, Mr. Casey is well-known for his legal advocacy work defending the sanctity of human life before various state and federal courts and legislative bodies, including the United States Congress and United States Supreme Court. As a pro-life advocate, he has appeared on various radio and television talk shows, and been quoted in the New York Times, Wall Street Journal, Los Angeles Times, USA Today and Washington Post, to name a few, in defense of the inalienability of human life, the health care right of conscience, the pregnancy care industry, bioethics and the advancement of human embryo adoption.
Piero A. Tozzi, serves as senior legal counsel with the Alliance Defending Freedom (ADF) at its headquarters in Scottsdale, Arizona, where he plays a key role with ADF-Global. Since joining ADF in 2010, Tozzi has focused his litigation efforts on international human rights law. He earned his J.D. from Fordham University School of Law in 1996 and is admitted to the U.S. Court of Appeals for the Ninth Circuit, as well as the U.S. District Court for the Southern and Eastern Districts of New York. Tozzi is also a member of the International Law and Practice Section of the New York State Bar Association. Prior to joining ADF, Tozzi served as executive vice president and general counsel for the Catholic Family and Human Rights Institute (C-FAM) while running its New York office, where he lobbied the United Nations on social policy issues and established C-FAM's public interest law arm, the International Organizations Law Group.

Mrs. Ruth AM Ross, Executive Director and General Legal Counsel for Christian Legal Fellowship (Canada). In this capacity, she oversees day-to-day operations and coordinates court interventions and government consultations on a wide variety of issues from a Christian perspective. Ruth also serves on the Global Council of Advocates International. After completing her B.A. and LL.B. (Bachelor of Common Law) from Dalhousie University, Ruth practiced law in several Canadian provinces and is currently a member of the Ontario Bar. She is the editor of the Christian Legal Journal and lectures nationally and internationally on a variety of legal issues. Born in Cumberland County, Nova Scotia and raised in Moncton, New Brunswick, Canada, Ruth now resides in London, Ontario with her husband Patrick and two of their five adult children.

Mr. Brent McBurney, President & CEO of Advocates International has traveled the world meeting and encouraging Christian lawyers and other legal professions through serving as President and CEO of Advocates International. Prior to joining AI, Brent served the Body of Christ through Christian Legal Society where he was Director of Legal Aid Ministries, Director of Attorney Ministries and Editor-in-Chief of The Christian Lawyer magazine. He also served as a trial attorney for the U.S. Department of Justice in Washington, DC and as a law clerk to the Honorable Robert H. Hodges, Jr. on the U.S. Court of Federal Claims. He earned is J.D. from George Mason University School of Law, is barred in New York and the District of Columbia, and is admitted to the U.S. Supreme Court, U.S. Court of Appeals for the Federal Circuit and the U.S. Court of Federal Claims. Brent is an ADF Allied Attorney and has considerable ministry experience and is a regular volunteer at a Christian legal aid clinic in DC. Brent was born on the island of Oahu and now resides in Alexandria, Virginia, USA with his wife, Elizabeth, and their two children, Ian and Sarah Louise.
Dr. Doreen Brady-West from Kingston, Jamaica, received her D.M. and M.B.B.S from the University of the West Indies and is a certified FASCP with the American Society for Clinical Pathology. She is a Consultant Haematologist and a Lecturer in the Department of Pathology at UWI, and has published numerous articles over the past 15+ years. Dr. Brady-West is also a member of Christian Medical Fellowship of Jamaica, along with the Medical Association of Jamaic and several other professional medical groups.

ACCOMMODATIONS
Please note that all arrangements for Hotel accommodation are to be made directly by you the delegate with the hotel. These arrangements should be made as soon as possible.
All hotel prices are per room per night single/double occupancy and are inclusive of taxes and are listed in US currency.
Accommodation Options:
Option 1: Room and Taxes Only –
- US$193 - Single and Double occupancy.
Option 2: Room, Breakfast and Taxes only
- US $218 (Single Occupancy)
- US $243 (Double Occupancy).
For an extra person in each room in the instance of triple occupancy, there is a charge of US$35 tax inclusive person per night on a room only basis.
Children under twelve (12) years accompanied by an adult stay free of charge. Applicable meals plus rates would apply for additional persons and children over four years based on final confirmed rate.
HOTEL INFORMATION
Accra Beach Hotel and Spa
P.O. Box 7310
Rockley Christ Church
Barbados WI
Tel: (246) - 435-8920 Ext 5165
Fax (246) - 435-6794
Email: salesmanager@accrabeachhotel.com
Website: accrabeach hotel and spa
Other Hotels

(1) Hilton Barbados
Needhams Point
St. Michael
Bridgetown Barbados Bb11000
Tel: -1-(246)-426-0200
Fax: -1-(246)-434-5770
Hilton Barbados: www.hiltonbarbados.com

(2) Savannah Beach Resort
www.savannahbeachresort.com
Telephone: 1 (407) 992 0430
Toll Free: 1 (866) 945 9102
(3) Pomme Marine Hotel
Tel: 1-(246)-228-0900
Fax: 1-(246)228-0907
Email – pommemarine@sunbeach.net
http://www.pommarine.com/inpom.asp
MEALS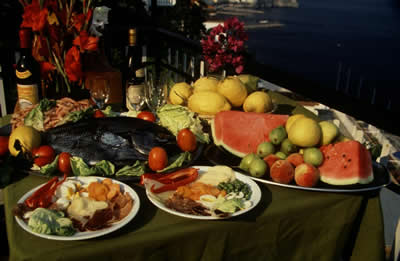 Meals included in your conference registration include the following:
(1) Gala Dinner
(2) Lunch on Saturday
(3) Dinner on Saturday
All other meals are for your account. Breakfast is available at the hotel and there are several nearby restaurants.
Passport and Visa Requirements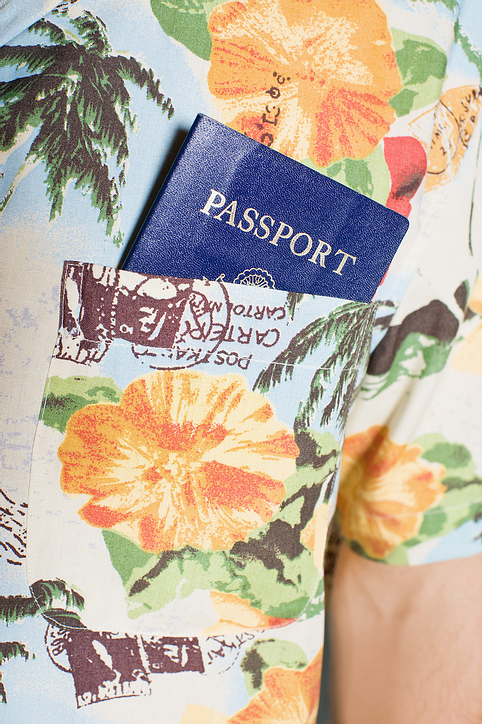 All individuals travelling by sea or air will require a passport or other accepted official form of identification to enter the island. There are a number of countries that require visas to travel to Barbados.

Please make contact with the local Ministry of Foreign Affairs, if you think that you will require one or to obtain one.
Ground Transport
Taxi services are available at airport and we suggest that you use the official Grantley Adams International Airport Taxis at an estimated cost of US$20 (one way).
Public buses are also easily accessible at the airport at an estimated cost of US$1.00 (one way) to anywhere on the island.
Social Programmes - Optional
(
1) Scenic Island Tour on Friday 21st September, 2012 – estimated cost – US$70.00 to major places of interests and 6 ½ hours includes lunch at Sunbury Great House and its historical Tour.
(2) Island Boat Excursion on Sunday 23rd September, 2012 – estimated cost – US$60.00 Snorkeling with turtles, light refreshments, transport to and from hotel.
Other activities may be arranged privately by visiting the Barbados Tourism Website at www.totallybarbados.com