Seminar Presenter
Kelly Flint
Kelly Flint is Constant Contact's Area Director for the West Coast. Since she joined Constant Contact in 2008, Kelly has educated more than 30,000 small businesses, associations, and nonprofits on how to successfully utilize email and social media marketing to drive business results. In 2010 Kelly received the Los Angeles, Small Business Development Center (SBDC) State Star Award, and in 2011 she received the SCORE Los Angeles Partner Award.
Contact:
Debra Bradfield and Alan Armijo
Linked !n Long Beach - Tech International
alan@techinternational.net
562 987-2841
When
Wednesday, Dec 19 at 3:00 PM to 7:30 PM


Schedule:
2:00 - 3:15 PM - FREE One on One Email and Social Media Consulting (By Appointment Only)
3:00 PM - Check In
3:30 PM - Constant Contact Seminar
5:00- 7:30 PM - Power Happy Hour Business Mixer
Where
Long Beach Playhouse
5021 East Anaheim St.
Long Beach, CA 90804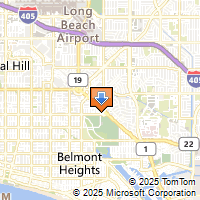 Driving Directions
Jumpstart 2013: Top Ten Ways to Grow Your Business!
Presented by:

Kelly Flint
Constant Contact Area Director, Western United States
Seminar followed by a Power Happy Hour Business Networking Mixer and Silent Auction to benefit the Long Beach Playhouse
Jumpstart 2013: Top Ten Ways to Grow Your Business!
Make 2013 a success by Jumpstarting Your Online Marketing with the Top Ten Ways to Grow Your Business. Are you using Email Marketing, Facebook and other online marketing tools to your advantage? We'll share successful case studies and creative ways to use online tools to help you find your next best customer!
_________________________
Promote your organization at
Linked !n Long Beach's last event of the year
Cost:
Free Seminar and Happy Hour (MUST Register and Attend seminar for free entry to Power Happy Hour) -

Power Happy Hour (no seminar) - $10/person Pre-Paid ($20 at the Door).

Free One on One Consulting for Seminar Registrants (must RSVP)


Leave with valuable information, business leads and contacts

Food and Drinks available

Purchase Last Minute Christmas Gifts

Raffle and Silent Auction

Linked !n Long Beach and Tech International are raising funds on behalf of the Long Beach Playhouse to purchase security cameras as a result of their recent losses.
We are accepting items for our Silent Auction. All proceeds go to the Long Beach Playhouse to purchase the cameras. Click Here and go to the bottom left of the page to submit an auction item.
Or, you can donate for this fund via Pay Pal.

Donate to the Long Beach Playhouse
Click here to read about the Long Beach Playhouse Burglary.
Table Sponsorships
Promote your business at the Power Happy Hour
Cost:
$65 per Table

Includes your logo on registration website and email announcments

On screen promotion and recognition during the Constant Contact seminar

Sell last minute Christmas items if you have them

Contact alan@techinternational.net if you have a silent auction or raffle item

Visit Our Connection Station and Leave With Leads and Contacts
Connection Station: We will make it possible for you to announce your business, products and service at the seminar or the mixer.
Bring Extra Business Cards so we can help you reach more people.
Free Email and Social Media One on One Consulting with HUTdogs
From 2:00 - 3:30 PM, we will be offering registered attendees free Email and Social Media consulting.

Get your specific internet marketing questions answered.

Please write to alan@techinternational.net to reserve your consulting time.