When
LV & HV Train the Trainer: 4 days / 8:00a to 5:00p
June 6, 2016: Low Voltage course
June 7, 2016: High Voltage course
June 8 - 9, 2016: Training the Trainer
LV Train the Trainer: 3 days / 8:00a to 5:00p
June 6, 2016: Low Voltage course
(June 7, 2016: High Voltage course --- we recommend that you audit the course, but no materials will be provided)
June 8 - 9, 2016: Training the Trainer
Add to Calendar
Where
e-Hazard
3018 Eastpoint Parkway
Louisville, KY 40223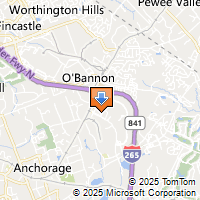 Driving Directions
Contact:
Terri Wettle
e-Hazard.com
register@e-hazard.com
502.716.7073

e-Hazard provides a full suite of arc flash training, testing and consulting services for utilities, manufacturers, building & electrical contractors and government agencies.
** Certain courses are approved for continuing education credit for electricians in AK, AL, DE, FL, ID, KY, LA, MT, NC, NE, NJ, NM, OH, OR, SD, UT, WA, WI and WY, and courses are accepted by most states for Professional Development Hours for electrical engineers. Contact e-Hazard for more details.
Cancellation Policy
Persons cancelling less than 5 business days prior to the seminar will be responsible for the tuition, but may send a substitute.
A course may be canceled 7 days prior to class date if there is low interest. In the case of cancellation, e-Hazard will fully refund the registration fee in the manner that it was paid or transfer students' registration to another class.
Should inclement weather arise, the course may be moved to an alternate location or rescheduled. If an attendee is not able to attend the alternative location or date due to inclement weather, the registration fee will be fully refunded in the manner in which it was paid.
Visit us at e-hazard.com or give us a call (502) 716-7073.
3018 Eastpoint Parkway
Louisville, KY 40223
Follow us: