Contact
Jerry Steinberg
Palm Beach Florida SCORE 0224
wpbscore@bellsouth.net
561-833-1672
Cost $30 In Advance/$50 At the Door
Where
Keiser University General Auditorium
2085 Vista Parkway
(Located off Jog Rd just North of Okeechobee Blvd)
West Palm Beach, FL 33411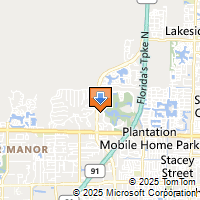 Driving Directions
Hands On Solutions To Hiring, Motivating, & Disciplining Employees
Tuesday, October 23, 2012 5:30 - 7:30pm
Content to include the following:
Preparing for the interview process

Things you can and cannot say in an interview

Writing effective job descriptions
Defining employee qualifications
Best practices used by successful companies
Motivation techniques that work, and how to apply them to your business
Proper discipline practices, and improper practices to avoid
Legal implications in hiring/terminating employees
Current state of the law relating to employee performance, behavior, and discipline
The workshop will be interactive and participants will be asked to "role play" various scenarios in the hiring/termination process.
Presentor: Jim Peterson. Jim is currently the Chapter Chair of the Palm Beach SCORE Chapter. For a number of years, Jim was the Vice President of Human Resources for Florida Power & Light, and directed and managed all aspects of setting corporate policy for FP&L relating to the hiring, motivating, and disciplining employees at the parent company, as well as for a number of smaller independently operated subsidiary companies. He has also acted as a business consultant to a number of area small businesses with regard to employee related issues.