Contact
Bob Bloom
Palm Beach Florida SCORE 0224
bob.palmbeachscore@gmail.com
561-833-1672
Cost $30 In Advance/$50 at the Door
Where
Keiser University
2085 Vista Parkway
West Palm Beach, FL 33411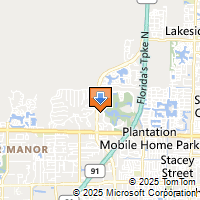 Driving Directions
Thursday, January 23, 2014
QuickBooks 101 - A Comprehensive Introduction and Much, Much More!
This introduction to QuickBooks workshop is designed to teach you the basics of QuickBooks for use in running your business. The workshop is much more than just a cursory overview and will help you to understand:
QuickBooks capabilities
Versions of QuickBooks that are available
Chart of Accounts
Items List and how to set up QuickBooks Items
Purchase orders and receiving merchandise
How to add new customers and manage existing ones
Entering sales receipts and invoices
Entering and paying bills
Receiving payments and making deposits
Payroll and why it may not want to do this yourself
Counting and adjusting inventory
Generating reports and financial statements
… and much more
This workshop replaces a prior SCORE program, "Lessons in Using QuickBooks: Practical Answers to Real Questions".
The instructors, Jane and Bob Bloom, will share their years of experience with QuickBooks running their own successful business, INK & TONER USA, LLC, an ink and toner discount retail store headquartered in West Palm Beach, Florida.
Jane has a BBA degree in Public Accounting, along with a Minor in Secondary Education, from Hofstra University in Uniondale, New York and an MA in Liberal Studies from the State University of New York at Stony Brook. Jane has been a teaching business subjects since 1975, and she has been an Adjunct Instructor in the Business Department of Palm Beach State College since 1983, teaching Financial Accounting, Bookkeeping I, Bookkeeping II, Business Math, and Introduction to Business. She was selected to Who's Who Among American Teachers in 1996. Jane has been extremely active in both community service and business groups through the years. She dedicates time to volunteer her services to a variety of organizations.
Bob Bloom is a certified SCORE mentor. He has degrees in environmental engineering from Rensselaer Polytechnic Institute, secondary education from Hofstra University, and computer systems from Florida Atlantic University, and has an extensive background in education, product marketing, business plan training, and sales and sales training. Bob proudly serves on the Board of Directors of the International Imaging Technology Council and the Advisory Board of Keiser University's Business Department. He has previously served on the Advisory Board of the IT Academy at Palm Beach Central High School and on the Board of Directors of the Palms West Chamber of Commerce.
Click on the link below to register and reserve your seat today.