Flying Wheels Summer Century
Saturday May 31, 2014 from 6:00 AM to 5:00 PM PDT
Add to Calendar
Ride Start and Finish Line:
Marymoor Park Velodrome east end parking lot
6046 W Lake Sammamish Parkway NE
Redmond, WA 98052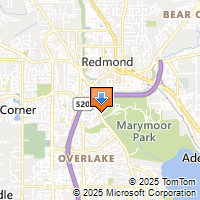 Driving Directions
Percentage Night Fundraiser
Tuesday, May 27th 6:30 pm - 10 pm
Zeeks Pizza - Redmond
16015 Cleveland St #100
Redmond, WA 98052



Pedal With Purpose riders take on two challenges: riding a significant bicycle tour - the Flying Wheels Summer Century - and raising money for Water For People to develop innovative and long-lasting solutions to the water, sanitation, and hygiene problems in the developing world. The PNWS-AWWA Water For People Committee invites anyone to join the Pedal With Purpose team if they commit to these two goals!
Join us for the Flying Wheels Summer Century, hosted by the Cascade Bicycle Club, on Saturday, May 31, 2014. Main event distances include:
25-mile loop
45-mile loop
65-mile loop
100-mile loop
Pedal With Purpose riders are welcome to choose whichever route best suits their abilities.
Step 1: Riders must register for Flying Wheels on Cascade's page.
Step 2: Sign up with our Pedal With Purpose team below.
By signing up for the team, you commit to meeting a minimum fundraising goal and to ride in the Flying Wheels Summer Century.

Step 3: Create a fundraising page.
In addition to the ride, Pedal With Purpose riders commit to a minimum fundraising goal of $100 each for Water For People. To aid you in your fundraising efforts, we have created a team Pedal With Purpose page on Crowdrise. Team members have the option of creating an individual fundraising page linked to the team's Crowdrise fundraiser. To start your fundraising page, go to the link and join our team!
We are selling technical shirts for $25 each! The moisture-wicking shirt is great for wearing during the ride, at the gym, or walking your dog. You can purchase your shirt when you sign up with our team.
For sizing information, see our sizing chart.
Come to Our Percentage Night Fundraiser!!
Come join us on Tuesday, May 27th from 6:30 pm to 10 pm at Zeeks Pizza in Redmond. Zeeks is generously donating 10% of each bill of everyone identifying as part of our group to Water For People, so come out and bring your friends, family, and colleagues and enjoy awesome pizza and great fun!!