Where
Wild Dunes Resort
5757 Palm Blvd
Isle of Palms, SC 29451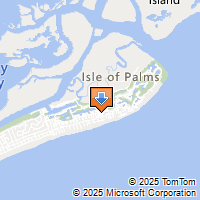 An easy going, relaxed atmosphere. A place where you can feel at peace. Relaxation and recreation abound at Wild Dunes Resort, home to a wide array of Charleston activities and attractions you'll be delighted to find all in one place. The Wild Dunes Resort is just a short drive to historic Charleston and whether you're looking for things to do in the historic city, or fill your stay with the tranquility of the resort's sprawling property, the Wild Dunes Resort is a place to savor the moment and make memories.
Wild Dunes Resort, a place for families, a place for flip flops, palm trees and sand castles on the beach.

Group rates will be extended 2 days prior and post conference dates based upon availability. For inquiry please call reservation number below.
Attendees can book their reservations by calling the toll free reservations line listed below or use the booking link. Rooms are extremely limited.
In-House Reservation Agent: 877-624-3654
Booking Link: GOAAnnualMeeting
(For Villa Reservations - Please call to speak to an in-house reservation agent during business hours. Be advised Global Agents have limited access to housing information and must be made through an in-house agent)
Group Name/Code: GOA 2023 Annual Meeting/3HX2K5
Group Room Block Cut-Off: May 11, 2023*, 5:00 p.m.
It is not guaranteed that rooms will be available to this date should our block and the hotel sell out prior to said date. We encourage making reservations early!
Should Wild Dunes become Sold Out, there are several properties a short distance away in Mt Pleasant, SC. You can find options here: https://experiencemountpleasant.com/visit/sleep/
The following housing options are available:
Standard Hotel Guest Rooms: $338.00+++
*Two Bedroom Village Suite: $411.00+++
*Three Bedroom Village Suite: $514.00+++
* If you need a 2 or 3 Bedroom Village Suite and are assisted by a member of the Hyatt Global Call Center team please instruct the representative to transfer to Wild Dunes Resort to speak to an onsite representative and/or leave a message with the on-site reservations team. A member of the onsite reservation team will assist you with your booking.

+++Room Rates above are subject to tax, currently 14% sales and accomodation tax. The resort fee is 16% and a Charelston County destination fee of $2.00 per occupied room/per night.
*Limited quantity

Guide to the Resort: FAQs; Map; Directions; Flight Information; Policies, etc.
Actvity Guide: Outdoor Adventure; Charleston Attractions; Just for Kids; Tennis

Dining Options: Guide to property dining outlets
RESORT AMENITIES: The Wild Dunes Resort offers a variety of activities for all, including Beach; Golf; Biking and Adventure Rentals; Pools, Spa and Tennis.
SPECIAL GROUP CONCESSIONS:
GOLF: 20% Off Green Fees at Course located on property.
PARKING: Complimentary Valet Parking
For information on specific activities, you may use the following link: Resort Amenities