2019
State Insurance Trade Association
Conference
The Lodge @ Gulf State Park
October 8 - October 11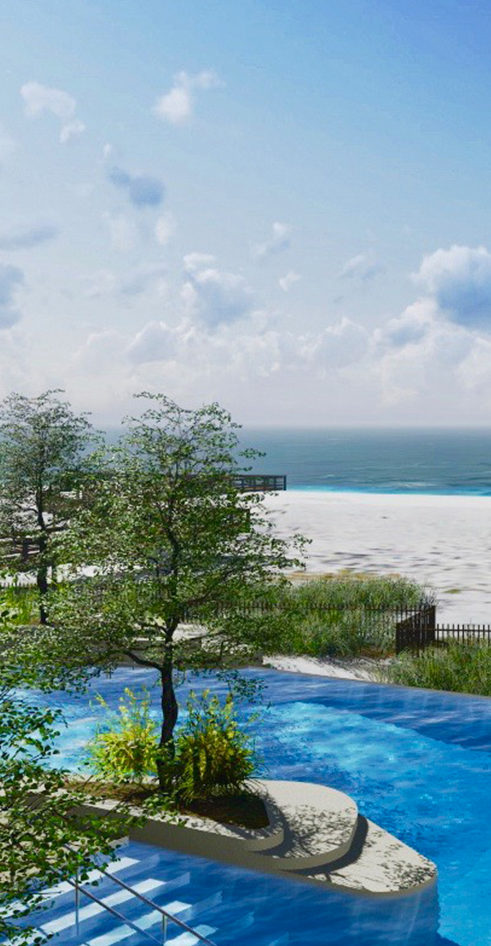 REGISTER TODAY!!
SITA's 2019 conference provides a forum for state trade association executives to exchange information, ideas, best practices, and trends affecting auto, home, and business insurers in every state.
The Lodge @ Gulf State Park The Lodge at Gulf State Park is an ideal setting and a model of resilient, environmentally-friendly coastal development where connectivity to the outdoors is a central focus. An active lifestyle, access to nature and environmental restoration all play a large part in the character of The Lodge experience. Gulf State Park stands out from other Gulf Coast destinations because of its size and the diversity of its preserved ecosystems; there's simply nowhere else like it on the Gulf Coast.
Before and after the day's official events, enjoy the several outdoor gathering areas, the dining and reception areas, a Gulf view Lobby Porch, a Gulf front infinity pool (complete with terrace seating, pool bar and grille), a two-level Gulf front restaurant and bar with outdoor terrace seating, or the Coffee & Wine Bar & Porch.
Or, indulge in the 6,150 acres of pristine coastal scenery and wildlife habitat of The Lodge at Gulf State Park which has won international acclaim for demonstrating best practices.
Take your choice of:
Over 27.4 miles of hiking trails, with all trails accessible to a variety of users

900-acre freshwater fishing lake with 6 piers along an extensive trail network

A Nature Center outdoor classroom and amphitheater

An Interpretive Center which teaches about the dune ecosystems and environmentally friendly architecture, including interactive displays and boardwalks

1,540 ft. fishing and educational pier stretching more than a quarter of a mile into the Gulf of Mexico, featuring signs along the rail with information on species of fish, birds, and other wildlife

Tennis, biking, kayaking, paddleboards, geocaching, guided nature walks, birding, several playgrounds and picnic areas, butterfly garden and pavilion
OR......
Find the cabana boy, get your own luxurious beachside setup, and work on your tan
Golf. The Peninsula Golf and Racquet Club provides the perfect blend of southern hospitality and championship golf in Gulf Shores, Alabama. Rated 4 ½ stars by Golf Digest and selected as one of the "most memorable and enjoyable" courses in the southeast, Peninsula provides a golfing experience that is rivaled by few. Designed by the renowned southern favorite, Earl Stone, the 27-hole golf course boasts 7,026 yards from the championship tees and delivers a playable and enjoyable layout for golfers of all skill levels.
Rich in nature and wildlife, the Peninsula Golf and Racquet Club is located directly next to the Bon Secour Wildlife Preserve and winds through over 800 acres of beautiful live oaks, cypress trees and much more natural vegetation. In addition to the beautiful scenery, you may also stumble across some of the local wildlife, like alligators or eagles which are commonly seen throughout the course.
Golf is $99. Details & tee times coming soon!

Tee times begin at :00 p.m. Tuesday, October 8. Golf pairings must be submitted to the pro-shop on Septemberxx. Please let Dean Fadel (DFadel@ohioinsurance.org) know if you have specific people you want to golf with.

Interested? Mark the appropriate box on the online registration form. Golf fees are in addition to conference registration fees.
REGISTRATION DETAILS
Click on the Register Now! button at the top of this page.
At-a-glance details:
Conference Dates:
October 8: Golf Option followed by 6:00 p.m. Reception

October 9: 8:30 a.m. Conference Meetings; 5:30 p.m. Group Reception + Dinner

October 10: 8:30 a.m. Conference Meetings; Evening Free to Explore The Gulf Coast

October 11: 8:45 a.m. Conference Meetings (Morning Only)
Conference Fees:
Participants: $460 Before September 1 / $525 After September 1
Guests: $360 Before September 1 / $425 After September 1

Conference fees can be paid by check OR credit card. Please note a small utilization fee will be added for payment by credit card.
The Lodge @ Gulf State Park
Gulf View Rooms

$199/night
Park View Rooms

$169/night
Room rates honored two (2) days pre/post event dates based on availability.
Booking Link: http://group.hilton.com/2019SITAConference
Group Name: 2019 SITA Conference
Arrival Date: 07-Oct-2019
Departure Date: 11-Oct-2019

GETTING TO GULF SHORES
The Mobile, Alabama and Pensacola, Florida airports are relatively short drives from The Lodge at Gulf State Park, in Gulf Shores, Alabama.
Pensacola International Airport: Pensacola, Florida (PNS) = 36 miles via FL292 to The Lodge Direct flights from Orlando, Atlanta, Dallas, Houston, Charlotte, Washington DC, Tampa, Miami, Philadelphia, Chicago
Mobile Regional Airport: Mobile, Alabama (MOB) = 70 miles via I-10 to The Lodge Direct flights from Dallas, Houston, Chicago, Atlanta, Charlotte, and Orlando (Frontier airlines will reportedly be offering a direct flight from Denver to Mobile by mid-2019)
AGENDA
***Check for updates as the agenda evolves!!**
Tuesday, October 8 6:00 p.m. – 7:30 p.m
Registration & Welcome Reception Sponsored by Safelite
===========================================================================
Wednesday, October 9 7:30 a.m. – Evening Signature Dinner
Registration
Networking Breakfast
Welcoming Remarks
Renee Carter, Executive Director, Alabama Insurance Coalition
Tammra Cascio, Executive Director, Insurance Coalition of Mississippi
Key Notes from Alabama
Governor Kay Ivey, State of Alabama (invited
Key Notes from Mississippi
David Browning, Chief Examiner, Mississippi Insurance Department
Flood Insurance: NFIP & Private Markets
Dennis Burke, Vice President, State Relations, Reinsurance Association of America
Robert Cole, Executive Vice President, National Risk Brokerage
Shorty Sneed, Coastal American
American Law Institute (ALI) Restatement
Erin M. Collins, Assistant Vice President – State Affairs, NAMIC
Kiesha-Lu Mitra, State Farm (invited)
Ray Waugh, Nationwide (invited)
Risk-Based Pricing In Personal Lines Insurance
Dr. Lars Powell, Director, Alabama Center for Insurance Information & Research
Elements of the current political climate seek a naïve notion of "fairness" above all other considerations in insurance pricing. In addition to the perennial state-level battles over objective insurance rating factors, the 118th Congress is displaying renewed interest in banning the most accurate rating variables currently in use. This session will discuss results from a deep dive into the data analysis and intuitive reasoning that support using legal - but sometimes controversial - variables to price auto and homeowners insurance coverage. Discussion will include behavioral and psychological reasons why occupation, education, and credit factors are correlated with insured losses.
Lunch & Program: Fortified Resiliency followed by Guided Tour of The Lodge (highlighting Fortified elements)
Jimi Grande, President, Build Strong Coalition (invited)
Matt Leavell, Director of Design, University of Alabama Center for Economic Development
Chandra Wright, Director of Environmental & Educational Initiatives, The Lodge at Gulf Shores State Park (invited)
Sharing Key Issues for States Regarding Car Sharing
Jill Cranston Rice, President, West Virginia Insurance Federation
Breakouts: Lobbying Group + Public Affairs Group
Beach Cocktail Reception
Beach BBQ/Shrimp Boil
===================================================================================
Thursday, October 10 7:30 a.m. – 3:30 p.m.
Networking Breakfast
ISO Innovation & Collaboration
Mark Smith, Assistant Vice President, National Affairs, ISO
Mark Smith will share some of the newest innovations at ISO as well as the successful collaborations with industry trades so far in 2019.

Disruptors
Ellen Melchionni, President, New York Insurance Association
Stephanie Gould Rabin, Senior Vice President Corporate Strategy, Holborn
Innovators
Ellen Melchionni, President, New York Insurance Association
Seth Simon, Director of Claims, Slice Labs
NICB Talks Fraud Trends, Disaster Response and The Use of Data to Fight Fraud
Alan Haskins, Vice President Government Affairs, National Insurance Crime Bureau
NICB will discuss the latest anti-fraud activities, the use of public affairs supporting public policy initiatives and NICB's response to natural disasters through the Geospatial Intelligence Center. The industry saw an explosion of consumer data privacy legislation in 219 and NICB will discuss the potential impact on the insurance industry and fraud fighting.
Lunch & The National Political Perspective
TBD, APCIA (invited)
State Trade Associations CEOs-Only Meeting
Dinner on Your Own
============================================================================
Friday, October 11, 2019 7:30 a.m. – 11:30 a.m.
Networking Breakfast
Round Table Discussion on State Trade Association Management & Government Affairs
Conference Wrap Up and Introduction for 2020
Adjourn
Go to the Register Now! button
at the top of this page to reserve your spot at the
2019 State Insurance Trade Association Conference!