Contact:
Johnny Moore
Perry Publishing & Broadcasting
jmoore@kvsp.com
405-425-4100
Where
Metro Technology Center
1900 Springlake Drive
Oklahoma City, OK 73111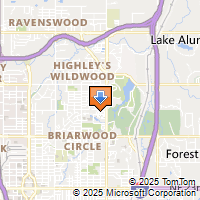 Driving Directions
Online Registration is now closed!
There will be an opportunity to register at the event for door prizes... if you were able to register online and you register again at the event you will have 2 chances to win!

Women of Color
"Women of the Year" Awards Luncheon from 11:30 AM to 1:00 PM.
Please arrive early to be seated!

Entertainment will be provided by:
Jeremy Jackson

This year's award recepients are:
Joanna Watts from Edible Arrangements
Nina Johnson from Guiding Right
Marionette Gibson from Moon Elementary

Our keynote speaker at this event will be Wanda Pratt... the mother of Oklahoma City Thunder's Kevin Durant!
Room F
Make-up and Makeovers
10:30 AM - 12:00 PM
1:30 PM - 3:00 PM
3:30 PM - 5:00 PM
____________________________
Room G
Hair Demonstrations
Presenter: Mane Results Hair Salon

1:30 PM - 2:30 PM
Presenter: Mane Results Hair Salon
3:00 PM - 4:00 PM
Presenter: Mane Results Hair Salon

4:30 PM - 6:00 PM
_____________________________
Room I
Oklahoma Marriage Initiative
Single Women Relationship Seminar
10:30 AM - 12:00 PM
Married Women Relationship Seminar
3:30 PM - 5:00 PM