CSCP Public Half Day Fri Workshop, Sep-Nov 2015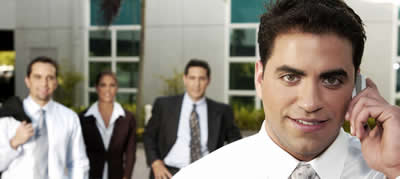 Scope: From manufacturers to service providers, regardless of whether a firm's clients are businesses or consumers, for-profit or not, supply chain management (SCM) impacts all organizations. Customers already demand high quality and low prices. In today's world, the importance of buyer convenience, delivery speed and promise date reliability is increasing exponentially from a client's value perspective. As a result, flawless deployment has become essential to competing successfully in a global marketplace.
CSCP takes a broad view of the SCM field, extending beyond internal operations to encompass all the links throughout a value network—from the supplier, through the company, to the end consumer—and how to effectively integrate, manage, and innovate these processes to optimize trading partner performance. A full suite of Web tools with an online dictionary, e-flashcards, and pre- and post-tests are included with each Participant Learning System.
Who Should Attend? Operations or IT specialists holding a bachelor degree, an APICS or ISM certification, or five years of business experience qualify to sit for the CSCP certification Exam. CSCP's designation is ideal for ERP systems analysts, consultants engaged by DOD, large retailers, distributors, manufacturers, or those engaged in logistics, international trade or financing, ERP or BPR projects. Substantial reading assignments must be completed before every session, including the first.
Pricing is all-inclusive (materials, Web access, Exam fee, tuition plus a free 3-hour Review Session). To register please click on the link below. Allow at least 2 weeks before our opening session to receive your materials.. CSCP Learning System materials consist of the following:
2014 CSCP Participant Learning System (1000+ pages)
CSCP Slide Deck
Access to online study tools
CSCP Exam Voucher (valid for 6 months)
Curriculum: Classes are highly interactive with a rich variety of study tools, peer discussions, team exercises, videos, web clips and case studies. Over nine hours are devoted to each of the three modules within the CSCP program:
1. Fundamentals of Supply Chain Management
2. Supply Chain Strategy, Design and Compliance
3. Implementation and Operations
Register Now!
CPIM attendees completing this course are awarded 35 Certification Maintenance points.