When
Saturday, December 4, 2021 from 9:30 AM to 11:30 AM PST
Add to Calendar
Where
LAX Dunes (Waterview Gate Across From Park)
Trask Triangle Park
Playa Del Rey, CA 90293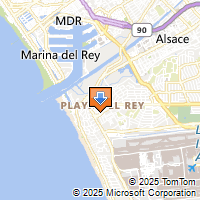 Driving Directions
Along Waterview St.
Restoration
at the LAX Dunes!
Please join us for our monthly restoration event at the LAX Dunes! Since 2015, The Bay Foundation, Friends of the LAX Dunes, and Los Angeles World Airports, along with thousands of volunteers have worked to restore, enhance, and protect this unique habitat.
Note: Minors must be accompanied by a supervising adult.
WAIVER AND REGISTRATION REQUIRED
All participants must wear a face covering and practice social distancing during the event. In addition to this, participants must complete and pass a digital health screening provided by the Los Angeles World Airports (LAWA). Events are limited to 30 participants, so please sign up soon!
Vaccinated Only Event Reminder
A reminder that this is a vaccinated only event. You may proof your vaccination status in multiple ways, including digital proof obtained via the State of CA: Digital COVID-19 Vaccine Record (ca.gov) . Other acceptable proof include: a CDC COVID-19 card (white paper card), California Immunization Registry (CAIR) vaccination record, the WHO vaccine record card (yellow card) or documentation of vaccination from a healthcare provider or the entity that provided the vaccine. You can show the physical card, a paper copy, or a photo of the card stored on your phone or email.
Bring
Water

Snacks

Closed-toe shoes

Hat

Sunscreen

Face Mask

Gloves
Provided
Tools

Picnic tables and restroom facilities available on site.

Gloves will be provided for those who are unable to bring their own. Any loaned gloves will then be washed after the restoration event.