Where
Institute of Culinary Education | Brookfield Place
225 Liberty Street
3rd Floor
New York, NY 10281
Click here to learn more about STREETS International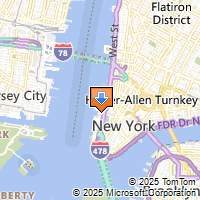 Driving Directions
STREETS International is an innovative social enterprise initiative with the purpose to develop and operate sustainable programs for street kids and disadvantaged youth in SE Asia and throughout the world.
Formed in 2007, as a US-based 501(c)(3) not-for-profit organization, STREETS prepares vulnerable, orphaned and other disadvantaged young people for careers in hospitality.
In developing economies around the world, tourism is often one of the first and largest sectors to experience growth and expansion. The STREETS initiative is designed to match the resource demands of the growing hospitality sectors with the needs of disadvantaged youth. It provides them with the highest levels of training to prepare them for careers in culinary arts and hospitality service.
The program incorporates many components, including classroom instruction, hands-on work experience, housing and all the necessary social and community support. This is the first real chance for many disadvantaged young adults to transition from poverty and life on the streets to the dignity of self-sufficiency that comes with a successful career in hospitality.