Where
Magma Club
34 Kumpke Ct.
Superior, AZ 85173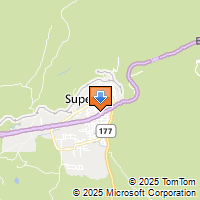 Driving Directions
Contact
Mila Lira
Town of Superior
520-827-0676
The Town of Superior is excited to invite you to attend the second annual Legends of Superior Trail Eco Tourism Festival.
Superior has many great outdoor adventures waiting for you and we would like to invite you to learn about all there is to see and do in Superior. This event will feature a pancake breakfast, eight guided hikes to some of most unique settings in the Sonoran desert. There will also be several interactive booths and displays showcasing various outdoor activities and the Cobre Valley Regional Medical Center will be providing hikers with water and snacks.
This year there will be eight different guided hikes offered in both the morning and afternoon. You can enjoy a walking story telling tour of downtown Superior, or a morning photography walk. Trek through the desert and learn about the history of the famed Pinal City which is now a ghost town on the LOST, or visit the Pinal Cemetery (a desert drive to get there but no 4x4 needed). Hikes to the cross on the ridge below Apache Leap, to the Claypool tunnel and another into Arnett Canyon have been added for avid hikers looking for more of a challenge. For those looking for a milder hike there is a geology hike through the canyon segment of the LOST and a hike on the National Scenic Arizona Trail near Picket Post Mountain.
After hiking in the morning satisfy your hunger at the History Luncheon, where you will be treated to talks about the geography, history and legends of Superior and the surrounding area. Tickets are $10.00 and include a BBQ sandwich, cowboy beans, potato salad, vegetable, drink and desert. Proceeds from the luncheon will help support future development of the LOST.
Equestrian users and mountain bikers are also encouraged to participate, however guided rides are not available this year. At 4pm the public is invited to attend a dedication ceremony at the Pinal Cemetery. The cemetery dates back to 1800's and is the resting place of many local pioneers and the infamous Mattie Earp.
Please use the link below to RSVP for the event and pre-register for lunch and the guided hikes. We are encouraging pre-registration to ensure we have enough guides and supplies for each hike. If pre-registration is full for any of the hikes, please email LOSTINSUPERIORAZ@GMAIL.COM, indicate which hike you are registering for.
For more information about this event please contact the Superior Chamber of Commerce & Caboose Visitor Center at 520-689-0200.
Donate $5.00 and recieve one of our trail decals.