When
Meeting Dates 2018/19: October 11; November 1; December 6; January 24, February 28; & March 28;

12:30 -5:30
Annual Costs: $750.00 plus the cost of books.
Individualized, or leadership team meetings can be developed upon request. Please advise us of your needs.
Where
Antioch University New England
40 AVON ST
Room 268
KEENE, NH 03431-3516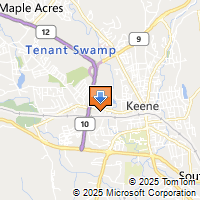 Driving Directions
Who Should Attend:
Teachers, Students, Paraprofessionals, School Leaders, Parents, School Board members, Community Activists.
Benefits:
Personalized and self-directed

Specific learning by doing and applying

Demonstration of new or existing expertise

Aligned with specific job embedded application

Competency-based

Flexible scheduling
For more information about registration:
Laura Thomas
Antioch University New England Center for School Renewal
603-283-2302
lthomas@antioch.edu
For more information about the program contact:
Tom McGuire
Email: Tomprnny@gmail.com
Phone: 631-671-1174
Learn more about our work at prnnyc.org