Weekly from 10 AM to 12 PM
Starting January 29th through February 12, 2020
(See specific days in Workshop description at right).
Where
Indian River State College Pruitt Campus
500 NW California Blvd.
Bldg. F Room 144
Port St. Lucie, FL 34986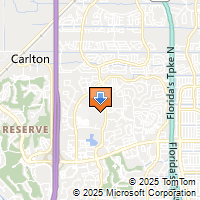 Driving Directions
Contact Information
For more information contact: Howard Kostoris, SCORE Treasure Coast, 772-489-0548
SCORE Treasure Coast Office Hours: Monday to Friday, 9:00 am to 12:00 pm.
Sorry, no children allowed in class.
Bill Strouss: Presenter
Bill Strouss has experienced and navigated the many facets of starting, growing, and operating a small business. He has background as a CPA, a CFO of a large manufacturer, a General Manager of a mid-size engineered products company, and an owner/operator of a small manufacturing company for 20 years, During his career, he also participated at a senior level in not-for-profit industry associations and community organizations. Recently Bill completed a Doctoral degree in Leadership Studies while teaching finance, accounting, and economics as an Adjunct Professor at the university level and in an MBA program.
Bill has been a certified Score mentor and workshop presenter for 5 years.
Simple Steps for Starting Your Business Modules 2 Thru 4 -- 01/29/2020 -- C0308
REGISTRATON FEE: $80 for all three modules for on-line pre-registration; $90 at the door. PayPal or credit card accepted with advanced registration. Only credit cards accepted at the door.
Is Starting a Business Right for You?
It's time to make the decision to proceed and make your business idea a reality!
SCORE Simple Steps to Start a Business is a comprehensive, yet manageable series of modules designed to help aspiring entrepreneurs start and grow successful businesses. The program consists of four modules, the first of which is Simple Steps Introductory Module # 1 -- an introduction to the basics of starting a business. Please look on our website for information about this module. The first module is not an absolute prerequisite to the balance of the program, so even if you did not attend Module #1 you can still register for the remaining modules listed below.
These modules will be held at Indian River State College, Pruitt Campus, on successive Wednesdays as shown below. All module sessions will run from 10 AM to 12 PM
Topics Covered:
Modlue 2: Business Concepts: Wednesday, January 29, 2020
Getting your business idea - Steps to develop - Fine tune your business concept
Doing market research - Steps to identify your target audience & learn how they buy
Knowing your customer
Doing competitive research - How to know what your competitors are up to
Module 3: Marketing Plan: Wednesday, February 5, 2020
Branding your business - Steps to creating your brand
Developing your marketing plan-Crafting a plan to communicate your marketing message
Marketing your business with social media - What you need to know to use social media effectively
Pricing your product or service - Learning to properly price your product for business success
Module 4: Financial Projections and Funding Sources: Wednesday, February 12, 2020
Go or No-Go - Making the big decision about your business idea
Financial Planning - why you need it - how to forecast your sales, costs, profits and assets
Understandning and using financial statements - 3 primary financial statements you need to know about
Finding funding for your business - how and where to start your search for capital
About SCORE:
SCORE is a non-profit resource partner of the Small Business Administration. The Treasure Coast SCORE Chapter has been helping entrepreneurs and business men and women for almost 50 years to start, develop, and expand their businesses. For more information about how we can assist you visit us at treasurecoast.score.org