Where
Owen Brown Interfaith
Sanctuary C
7246 Cradlerock Way
Columbia, MD 21045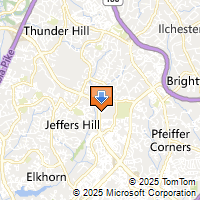 Driving Directions
Donna Will
donna.will@maryland.gov
Developmental Disabilities Administration
Maryland Department of Health


Community Pathways Waiver, Family Supports Waiver, and Community Supports Waiver
AMENDMENT # 1 Overview and Q & A Discussion
The DDA Waiver Amendment Meeting scheduled for tonight will be canceled due to inclement weather.


We have rescheduled this meeting for Wednesday, Feb. 13 at 6:30 p.m., which is at the same time and the same location.
We hope you can join us at the new date and time. Anyone previously registered or who would like to attend will not need to register or re-register for the Wednesday session.
Sincerely,
Developmental Disabilities Training Unit
Maryland Department of Health
Community Pathways Waiver, Family Supports Waiver, and Community Supports Waiver
AMENDMENT # 1 Overview and Q & A Discussion
The Developmental Disabilities Administration (DDA) is amending the Community Pathways Waiver, Family Supports Waiver, and Community Supports Waiver programs which provides various home and community-based services to support participants as they work toward individually defined life outcomes, self-determination, community living, socialization, and economic self-sufficiency. Requests to make changes to wavier programs are made by submitting a Waiver Amendment to the federal Center for Medicare and Medicaid Services (CMS).
The purpose of the Waiver Amendments is to align the three waivers programs service descriptions, requirements, limits, etc. and make programmatic adjustments.
The DDA is inviting you to attend the Monday, February 13, 2019 from 6:30 p.m. to 8:30 p.m. meeting to share suggestions, recommendations, concerns, and ask questions.
Information regarding the amendments and Q & A discussion will be posted on the DDA website. DDA Waivers-Amendment #1 2019
Public comments can be submitted to wfb.dda@maryland.gov or mailed to DDA Federal Programs at 201 West Preston Street, 4th Floor, Baltimore MD 21201 February 2, 2019 through March 3, 2019.