When
Friday, Oct. 11 from 9 a.m. to 4:00 p.m.
Where
Turf Valley Resort
2700 Turf Valley Road
Ellicott City, MD 21042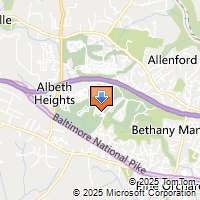 Driving Directions
PLEASE NOTE: Registration after 9/18 will put you on a waiting list. You will be contacted confirming your registration status by Oct. 4.
Speaker Biographies
Dale Verstegen, a Senior Research Associate at TransCen, since 2007, is assigned to a range of research, training and technical assistance projects related to transition and employment services in various parts of the country. Mr. Verstegen provides consultation and training in the areas of program development, performance management, marketing and job development. Dale has developed curriculum and provided training on supported and customized employment for a wide range of universities and state agencies. Given his business background and having been an employer, Dale has focused his research, writing and training on the provision of employment services to the employer community. Dale has provided field based technical assistance to hundreds of Employment and Transition Specialists throughout the country in the area of job development and employer partnerships. Mr. Verstegen has his Masters in Business Administration from the University of Wisconsin – Madison and is currently the President of the Board of Directors of the Association of Community Rehabilitation Educators (ACRE).
John Butterworth, Director of Employment Systems Change and Evaluation Senior Research Fellow for the Institute for Community Inclusion at University of Massachusetts at Boston, has over 35 years of experience as a researcher, consultant, trainer, and manager of community-based day and employment services. He manages projects on employment support, transition, and state systems change including Access to Integrated Employment, a 25 year national data collection project on day and employment services and outcomes for people with intellectual and developmental disabilities, and the State Employment Leadership Network, a membership network of state developmental disability agencies committed to improving employment outcomes. John's interests include employment policy, organizational change, employment outcomes, natural supports, person-centered planning, and program management.
For more information or further questions, contact Staci Jones, Statewide Career and Employment Coordinator, below:
email: Staci.Jones@maryland.gov