Where (
Conference

)

First Unitarian Church of Albuquerque

3701 Carlisle Blvd. NE
Albuquerque, NM 87110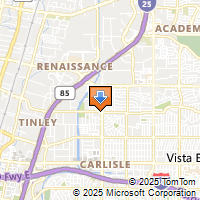 Driving Directions
Ellen Gallegos
New Mexico Coalition for Literacy
505-982-3997
is an accomplished businesswoman, a committed champion of literacy and other community causes, a proud mom, and the loving wife and partner of Albuquerque's Mayor Richard J. Berry. Born and raised in Albuquerque, Maria graduated from St. Pius High School and earned her bachelor's degree in business from the University of New Mexico. Her career experiences encompass a wide range of disciplines from social work to construction. Maria is the owner of Cumbre Construction, a woman owned business that at one point was ranked among the 500 largest Hispanic owned companies in the country. Today she is a Certified Fraud Examiner with McHard Accounting Consulting.
Even while working with her husband to create jobs and grow a family business, and before being Albuquerque'a First Lady, Maria has always given her time and talent in the pursuit of literacy for all – volunteering her time over the past 20 years teaching reading to adults, children and the ESL population. Her other activities include philanthropic endeavors to promote better outcomes in the areas of poverty, the senior population, economic development, health and wellness and youth.
Maria and Mayor Berry have been married for 23 years and have one son, who is a junior in high school. The Berrys are avid outdoor enthusiasts, spending their time skiing, camping, fishing, and riding their ATVs. You can also find the Berrys out and about town, from the theater to live music and other cultural events to the Run for the Zoo. They also call their dog Skip – a Jack Russell terrier - part of the family.
(formerly known as Mrs. Pickett), was born in Salt Lake City, Utah. She is also known as the "Story Songbird Woman" and was pinched by the story and performance fairy at the tender age of 7 years old. In 1991, Brenda began working with a fellow colleague at the Main Library for the City of Albuquerque (Bernalillo County – ABC Libraries) downstairs in the story pit.
Brenda is a vocalist and has sung with many small choral groups, and A'Capella Choirs. Throughout the years, she has sung with her own band, "Lady B & the Jazzmen," "Lady B & the Jazz Vibrations," and other bands such as a former local jazz band called the "Casualz." She has worked in Hollywood with actors Checky Green, Cloris Leachman, and the late Bill Bixby. Brenda is happy to have worked on several films as an extra, and she has made videos for Kaiser Permanente and the "P Funk" artist "George Clinton."
Brenda has worked as a library technician for the City of Pasadena, and the City of Albuquerque for approximately 24 years and worked for a private Albuquerque Christian school as their head librarian for 7 years. She is not only a librarian, but recently began teaching grades K-3 at a local Albuquerque charter school while pursuing her Master's in Education. Brenda received her Bachelor's of Science degree from Wayland Baptist University. While with the New Mexico Humanities Council, Brenda has been a storyteller and chautauquan for more than 12 years. She has traveled more than 350 thousand miles using several automobiles and feels like a well seasoned traveler on the highways and byways of New Mexico.
The vision of the NMCL is that all New Mexico adults can read and write.
Friday, June 20

First Unitarian Church of Albuquerque

8:00 am
Check-in & On-site Registration

9:00
Welcome & Introduction of Keynote Speaker,
First Lady Maria Berry
Welcome & Introduction by Mayor Richard J. Berry

9:05
Keynote Address
First Lady Maria Berry

9:20
Performance by
Brenda Hollingsworth-Marley
9:35
NMCL Annual Meeting
Call to Order
Members Present
Approval of Minutes
President's Report
Announcement of Officers
Adjournment
9:45
Break, Exhibits & Performance by
Brenda Hollingsworth-Marley

10:00
Workshops
12:00
Luncheon
12:30
Awards Ceremony
1:00
Presentation by
Brenda J. Hollingsworth-Marley

1:30
Break & Exhibits
2:00
Workshops

4:00
Farewell
Awards
Board Member of the Year
Distinguished Service Award
Exceptional Literacy Program
Partnership Award
President's Award
Student of the Year
Volunteer Tutor of the Year
New Mexico Coalition for Literacy
26th
Annual Meeting & Conference
June 20, 2014


Literacy
Impacting Individuals
Impacting Community
The mission of the NMCL is to coordinate, expand, and enhance New Mexico programs so adults can read and write to achieve their goals.
New Mexico Coalition for Literacy
26th
Annual Meeting & Conference

Literacy
Impacting Individuals
Impacting Community
More Information
Keynote Speaker
Maria Berry
First Lady of
Albuquerque

9:05 AM
The Impact of Literacy - Personal Stories, Common Themes
Illiteracy is all around us; we know neighbors, friends, and colleagues who struggle with reading and writing but manage to cope. When these individuals become literate, the impact it makes in their lives is astounding. The impact in their communities is incredible. In her 20 years of teaching adults and children to read, First Lady Maria Berry has seen that impact first-hand. Become inspired by her personal stories of working with low-literate adults and hear her tales of triumph over the challenges they faced. She has seen how much their lives can change by improving their skills and overcoming the terror and practical challenges that illiterate adults face.
Performer & Luncheon Presenter

Brenda Hollingsworth-Marley
The Storybird Songstress
Storyteller, Singer, Musician, Dancer
New Mexico Humanities Council
9:20 - 9:35 AM
Stories & Songs That Teach, Inspire & Impact Our Paths...the Beginning
Brenda Hollingsworth-Marley, our Story Songbird Woman, will share the impact of stories and songs that teach, inspire, and help us to grow as a community. You will learn why the oral tradition still holds incredible value for the multitudes.


9:45 - 10:00 AM
Stories that Embrace the Heart...Here and Now

In a world that is geared towards the cerebral elements of the information age and technology, Brenda will take us on a journey that discovers why the human heart and love is still one of the most valuable forces on earth. Your Story Songbird Woman's heartfelt stories, music, and movement will help her audience to develop a holistic mind. Brenda's spirit will encourage us to live and give unselfishly. The benefits to the human heart are immeasurable!


1:00 - 1:30 PM
Discovering the Amazing Self Within: Find the Vision, Embrace the Power and Guide the Impact Follow the Multi-Colored Road

The Story Songbird Woman will speak to us about the importance of developing our own lives continually to discover the amazing beauty, power, and wisdom that we can give to the many diverse cultures and communities that we serve. The journey into our own essence should inspire each of us to remember our purpose with pride, passion, and a renewed direction. We must find the path we desire and increase the vision from within. Brenda believes that each human being is a miracle of birth and somewhere along the way we can forget just how amazing we really are!

Workshops
10:00 AM

Lisa Marie Baremore
IT Project Manager
Verizon
&
Volunteer Adult Literacy Tutor
ReadWest

Technology Made Simple - Enhancing One-to-One Tutoring Using Technology
(Basic Literacy Tutors, Literacy Directors/Coordinators & Boards of Directors)
Smartphones, apps, tablets, webinars - the language of technology that our younger generation uses every day. Learn how to understand and use this technology to enhance your tutoring sessions and help your students confidently connect with their younger family members. Learn about Wi-Fi, Smartphones, texting, IM, apps, social networking, using the Internet effectively and connecting with webinar or video chat applications such as Facetime, Skype and WebEx. This workshop will simplify your technology experience and provide you with links and materials to use with your students and for your own personal development.




Bruce Donisthorpe
NMCL Advisory Council &
Senior Vice President
Manzano Strategies
Open Forum on the NMCL Operating Assistance Grant Request for Proposals
(Literacy Directors/Coordinators & Boards of Directors)
Do you need more money to operate your adult literacy program? In this economic climate, funding sources like ours are highly valued. Join us for a review of the NMCL's State of New Mexico-funded grant to local providers of adult literacy services. The NMCL's grant supports costs that most grantors and funders do not - general operating costs for salaries, benefits, purchased services, overhead, supplies, and travel expenses that are program service related. By paying for these costs, your program is better able to leverage its funding for other private and public project monies. In this workshop, you will be given guidance for completing the NMCL's Operating Assistance Grant application to ensure that your program submits a qualified application that fits within the NMCL's mission and your own program's mission, funded at the highest level possible.



Benson Ndolo
Executive Director
New Life Learning Center

Changing One Life at a Time
(Students & Tutors)
This workshop is designed to help students and tutors interact with each other in a learning environment. It will focus on how to motivate students to share their life experiences that will help them build their self- esteem, thus fostering their learning skills. There will be teamwork activities for both tutors and students to enhance the learning environment. It will also give highlights on how to tutor a group of students in one class who are on different academic levels.

2:00 PM



Jean Block
Nonprofit Consultant
Jean Block Inc.
The Invisible Yellow Line: Clarifying Board and Staff Roles
(Literacy Directors/Coordinators & Boards of Directors)
Where's the Yellow Line? One of the most difficult issues to define in nonprofit management is the line between board and staff. Whose job is it to manage a nonprofit? Who has ultimate fiduciary responsibility? How do we clarify these roles (and others) without stepping on toes and getting defensive? Whether you are a board leader or a staff leader, you've had to struggle with these questions at some point and you've had a difficult time drawing the line in a way that gets and keeps your nonprofit board and staff focused on their jobs within the task at hand ... serving your mission and purpose! What is often hard for us, when we are in the middle of the game of serving our mission, is clarifying whose job it is to govern and manage the organization. This workshop will cover board and staff roles in governance, human resources, finance, fundraising, planning, and public relations.

Yvonne Post Wise
NMCL Board Trainer
Reading Shouldn't Have to Hurt
Why the Irlen Method Works
(Volunteer Tutors)
This interactive workshop explores the struggles millions of individuals encounter when reading or writing because they can't see the printed page the same way proficient readers do. They suffer from a perceptual dysfunction named the "Irlen Syndrome," which can be helped with the Irlen Method.* Workshop participants will know the exploding joy that comes to someone who is suddenly able to comfortably read the printed page....simply by using the correct Irlen color overlays or Irlen Filters. We'll discuss how accommodations to the learning environment can make reading less painful and more productive. You'll learn how to spot symptoms in your student or perhaps yourself, and how to complete the eye-opening Irlen Questionnaire and easily administer it to a student.

* Reading By The Colors, The Irlen Revolution, Helen Irlen, MA, LMFT



Changing One Life at a Time
(Students & Tutors)

Part II.