Fee
$60 if paid in full by Oct. 20, $75 thereafter


Where
Ojas Yoga Center
707 El Cerrito Plaza
2nd floor/mezzanine
El Cerrito, CA 94530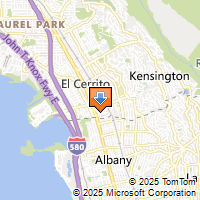 Driving Directions
BONES FOOD YOGA
Theory & Practice
with James Ryder, E-RYT 500 & Audra Lehman, MD
'Calcium and weight bearing'…OK, now what!?
Many of us believe our bones are static, strong and self-sufficient. After all, bones give us the shape and scaffold that allows us to move through the world! So fundamental and yet so soon forgotten! 'Our bones,' we think, 'do not change.' In truth, the dynamic demolition and re-building of our internal framework is perpetual! A range of elements (nutrients, work and rest, isolation and relationship) governs the shifting balance of growth with elimination. Using the vantage point of western medicine, and expanded by wisdom from Ayurveda (yoga's sister science) and Traditional Chinese Medicine, we will explode the talking point of 'Calcium and weight-bearing exercise'. Our inquiry will move easily among pragmatic talk, embodied yoga and meditation practices and whole foods remembered as the primary medicine. Our personal choices directly foster or limit the balance, strength and grace we each experience. James Ryder, E-RYT-500 and Audra Lehman, M.D. are delighted to share information and experience, answer participant questions, and offer potent practices from the realms of yoga and food in support of our fullest vitality and health.
In this workshop you can expect to:
Ø Learn that bone is living and dynamic in discussing essential bone physiology and function
Ø Consider the core views of Ayurveda (yoga's sister science) and Traditional Chinese Medicine relative to bone tissue.
Ø Move from ideas to embodied experience with yoga posture and breath practices
Ø Explore your questions about bones, food and yoga
Ø Take home bone-health promoting food ideas and recipes to support changes in diet that may suit you
Fee: $60 if paid in full by Oct. 20, $75 thereafter
All sales final and non-transferable, thank you.
James Michael Ryder is dedicated to the practice and teaching of hatha yoga (postural and breath practices) and insight meditation. Seminal training includes the comprehensive two-year, 500-hour program at the Iyengar Yoga Institute, San Francisco, and yearly residential meditation retreats. James is also a graduate of the 18-month Mindfulness Yoga and Meditation teacher training offered by the Spirit Rock Center. Prior work as an actor and improviser lends James's teaching precision, playful curiosity and a love for evocative language.

"As a teacher my guiding intention is to help each student to recall native embodied wisdom and an undefended heart." With this many things become possible.
Audra Lehman, MD has fifteen years of experience as a full spectrum family doctor, delivering
babies and caring for them as they grow, treating adults both in and out of the hospital setting, and supporting patients at the end of life. For the past five years she has served on faculty at Touro College of Osteopathic Medicine, training future doctors, exploring different teaching methods, and being truly inspired by her students. Dr. Lehman embraces both modern medical science and ancient healing arts to support health and wholeness. She has studied medical acupuncture, osteopathic manipulative medicine, and functional medicine. In Audra's own life, the practice of yoga has been transformational. "I love partnering with patients, sharing information that equips them to make the decisions that are best for them."