The content of this course is tailored to the general public.
When
Saturday, August 3rd, 2019 9:30 AM to 12:00 PM CT
Where
Wickiup Hill Learning Center
10260 Morris Hills Rd
Toddville, IA 52341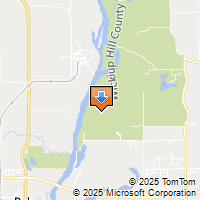 Liz Robertson, The Xerces Society
(503) 232-6639, Ext. 120
liz.robertson@xerces.org
Workshop Instructor Contact
Sarah Nizzi, The Xerces Society
(515) 681-7130
sarah.nizzi@xerces.org
The Xerces Society provides reasonable accommodations for special events with adequate notice. To request accommodation for events, please contact liz.robertson@xerces.org.
The Xerces Society is an equal-opportunity provider and employer.
The Xerces Society is a nonprofit organization that protects wildlife through the conservation of invertebrates and their habitat. Established in 1971, the Society is a trusted source for science-based information and advice. We collaborate with people and institutions at all levels and our work to protect pollinators encompasses all landscapes. Our team draws together experts from the fields of habitat restoration, entomology, botany, and conservation biology with a single focus—protecting the life that sustains us. To learn more about our work, visit www.xerces.org.
This short course is in partnership with the Iowa Department of Natural Resources and Linn County Conservation Board
Sarina Jepsen (banner); Sarah Nizzi / Xerces Society (side panel)
Rusty-Patched Bumble Bee Workshop
August 3rd, 2019
9:30 AM - 12:00 PM CT
Wickiup Hill Learning Center
Toddville, IA

This workshop will include a brief presentation to begin the day, and then will primarily be held in the field conducting bumble bee surveys, with a high focus on the rusty-patched bumble bee.
The Xerces Society offers various short coureses across the country. Visit our online events page to view up-to-date short course and event information.
SHORT COURSE TRAINING SKILLS AND OBJECTIVES
Learn about the biology, life cycle, and habitat associations of bumble bees

Learn about the current status of and best management practices for RPBB

Hear case studies of management challenges & successes

Connect with other land managers and researchers

Visit nearby prairie
INSTRUCTORS
Sarah Nizzi - Farm Bill Pollinator Conservation Planner and NRCS Partner Biologist, The Xerces Society
Sarah Nizzi is a Farm Bill Pollinator Conservation Planner and NRCS Partner Biologist with the Xerces Society for Invertebrate Conservation. She is currently based out of Newton, Iowa. Sarahcovers the whole state of Iowa providing technical and financial assistance to farmers and landowners interested in pollinator habitat, as well as, training NRCS and partner staff. Sarah also spends a great deal of time providing education and outreach to professionals and the public in regards to pollinators and pollinator habitat.
Stephanie Shepherd - Biologist, Iowa DNR
Stephanie has worked in the natural resource field for over 20 years, and has been a biologist with the Iowa DNR's Wildlife Diversity Program since 2005. She received her Master's from Iowa State University studying butterfly community dynamics in prairies and she has continued to be very interested in prairies and the invertebrate communities that live there ever since. Most recently she has been helping to better define the Rusty-patched bumblebees distribution and status in Iowa.
Seth Moore, Environmental Specialist, Iowa DNR
Seth works in the Iowa DNR Natural Areas Inventory Section as the Sovereign Lands/Environmental Review Coordinator. I review public and private projects for impacts to threatened/endangered species and sensitive natural communities as well as coordinate the issuance of sovereign lands construction permits for work on state owned/managed land and waters. In addition I study and survey native bee communities in Iowa, specifically bumble bees.