When
Wednesday, January 22, 2020 from 5:00 PM to 7:00 PM PST
Add to Calendar
Where
Pacifica Brewery
4627 Coast Hwy.
Pacifica, CA 94044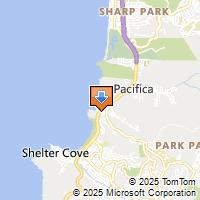 Driving Directions
Golden Gate Association of Health Facilities

goldengateahf@gmail.com

**NEW VENUE LOCATION**
Golden Gate Association of Health Facilities January 2020 Education Presentation:
TRAUMA INFORMED CARE
Please join us for an overview of the new regulations surrounding caring for our residents with any of the mulitple issues of Trauma and Delivery of Care from a resident centered approach.
About: Participants will be able to understand the multiple life experiences producing trauma and the importance of specific resident centered approaches in delivering care.
Speaker: Mike Splain, LCSW
Mike has consulted in Long Term Care since 1985, prior to that he worked in Mental Health, Substance Abuse, and Forensics. Mike completed his undergraduate work at Santa Clara University and obtained is Masters in Social Work at the University of Utah. He is the author of, "Psycholosical Interventions in Long Term Care...and Advanced Guide" published by Taylor and Francis Group and the author of the Social Services Designee Certification Program presented by the Quality Care Health Foundation of CAHF. Mike's clinical specialty is Hypnotherapy which he integrates into his consulting practice.
To make your reservation, please click on the "Register Now!" link below.
If you have any questions, please contact me at the email address below.
Thank you for your attention and response, and we look forward to seeing you at our chapter meeting.
Sincerely,
Golden Gate Association of Health Facilities
goldengateahf@gmail.com