When
Online sales begin May 4 and continue through June 1 at 5:00 pm. Only one order per unique email (if you decide you need more boxes after completing an order, you'll have to use another email).
Add to Calendar
Where
pick up plants on Saturday 6/4
2110 Harper Street
Lawrence, KS 66046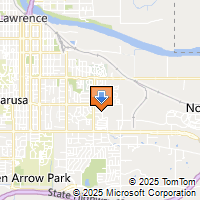 Driving Directions
Sharon Ashworth
K-State Research and Extension-Douglas County
785-843-7058
sashworth@ksu.edu
K-State, County Extension Councils, Extension Districts, and U.S. Department of Agriculture Cooperating.
All educational programs and materials available without discrimination based on race, color, religion, national origin, sex, age, or disability.