Plant Exploration Update - Our Recent Finds and Upcoming Expeditions
Continuing Peckerwood fouder John Fairey's legacy of introducing new and exciting adaptable plants to horticulture while supporting a mission of conservation, we have been busy this spring acquiring new species either from our own wild collections or backing up those collected by other botanical gardens. See the results of horticulture director Adam Black's travels to a number of gardens and arboreta from Oklahoma, Missouri, Illinois and back and the many treasures shared by these collaborators that we look forward to trialing at Peckerwood. Come see updates on our work with various native plants of conservation concern from the stunning landscapes of west Texas as well as well as species poorly represented in cultivation from the lush forests of eastern Texas, Florida and beyond. Fall is going to be a busy collecting season locally and internationally, so get a sneak peak at what we are targeting with partners from other botanical institutions.
Refreshments and lecture at 5 pm.
Pre-lecture tour at 3:30
Where
Peckerwood Garden
20559 FM 359 Road
Hempstead, TX 77445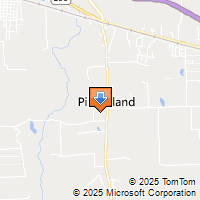 Driving Directions
Our recomended directions