Where
Cristo Rey Church
Gymnasium
1120 Canyon Rd
Santa Fe, NM 87501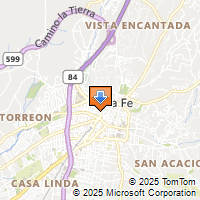 Driving Directions
Deana Benjamin & Stephanie West
Lymphedema & Lipedema NM
402-415-1987/619-993-9201
everything@lymphedemanm.com
Everything Lymphedema is a 509(a) Charity EIN 84-2769933. Tax Exempt DLN: 26053633003649.

SPONSORS
Thank you to the following sponsors for their contributions to this event.

DIAMOND SPONSOR
Everything Lymphedema Conference
Please join us for the 2nd Annual Everything Lymphedema Conference on Saturday October 12, 2019 from 8:00AM to 3:15PM.
This years location at the historic Cristo Rey Church Gymnasium in Santa Fe, New Mexico.
Fashion Show, SWAG an Raffles