2017 Defensive Knife For Concealed Carry - Nov 4
The Defensive Knife for Concealed Carry class will be an introductory course designed to give people who normally carry a concealed pistol an alternate defense option if they venture into areas where carrying their pistols is illegal or impractical.
Topis covered will be:
Choosing a defensive knife

Carry locations

Drawing and opening the folding knife under stress

Basic cutting angles and targets

The three ways to use a knife to stop an attack

Escaping life-threatening physical attacks with a knife

Transitioning between a knife and a pistol

Weapon retention using a knife
The class will not be knife specific. Both fixed and folding blade training knives will be provided by the instructor. All ages and fitness levels will be accommodated.
************************************************************************************************************************
COST: $125 per person. A maximum of 25 spots are available.
A portion of your entry fee benefits Buckeye Firearms Association.
Register Now!
CANCELLATIONS & REFUNDS:
For most of our events, you may cancel and receive a refund (less a $10 processing fee) up to 3 weeks before an event. No refunds within 3 weeks of an event.
About Greg Ellifritz:
Click here to visit Greg's website.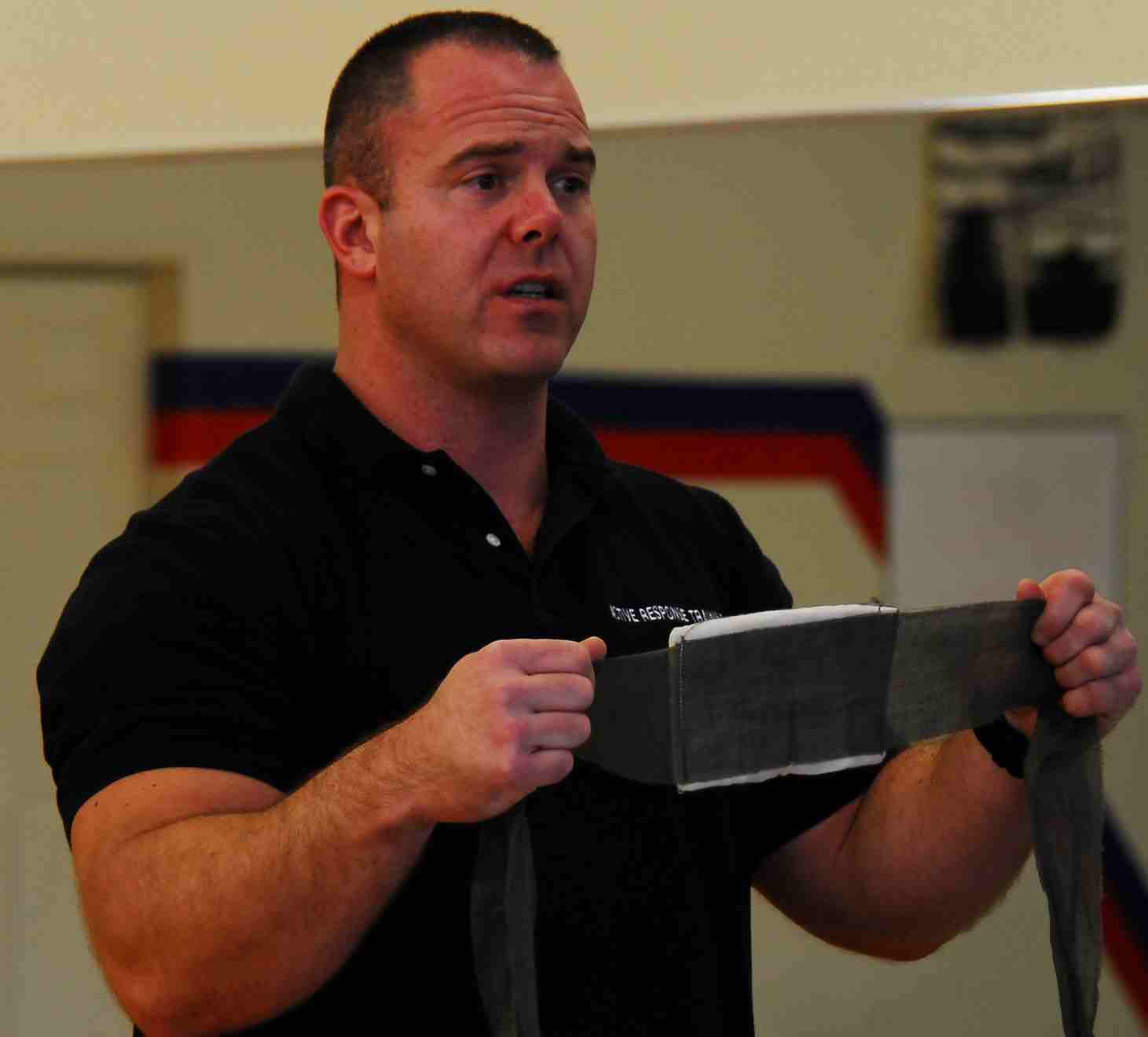 Greg is a veteran police officer, spending 13 years as the full time tactical training officer for his central Ohio agency. In that position, he was responsible for developing and instructing all of the in-service training for a 54-officer police department. Prior to his training position, he served as patrol officer, bike patrol officer, bike patrol coordinator, and field training officer for his agency. He currently serves as a patrol officer, firearms instructor, and precision marksman.
He has been an active instructor for the Tactical Defense Institute since 2001 and a lead instructor for TDI's ground fighting, knife fighting, active shooter, impact weapons, and extreme close quarters shooting classes.
Greg holds instructor, master instructor, or armorer certifications in more than 75 different weapons systems, defensive tactics programs, and law enforcement specialty areas. In addition to these instructor certifications, Greg has trained with many of the leading firearms and edged weapons instructors in the country.
Greg has been an adjunct instructor for the Ohio Peace Officer's Training Academy, teaching firearms, defensive tactics, bike patrol, knife defense and physical fitness topics. He has taught firearms and self defense classes at the national and international level through the International Association of Law Enforcement Firearms Instructors, The American Society of Law Enforcement Trainers and Ohio Association of Chiefs of Police.
He has a Master's degree in Public Policy and Management and has written for several publications and websites including: 'The Firearms Instructor", "Ohio Police Chief", "Combat Handguns", Survivalblog.com, "Concealed Carry Magazine", Primedia's "Personal & Home Defense Annual", and "American Handgunner."