Pro Board 2018 Education Conference


January 12-13, 2018
Wyndham Grand Resort Bonnet Creek


Orlando, Florida
3 Easy Steps to Register:
1: Register for the conference (click button below):
2: Book your hotel room - NOW BOOKING AT OVERFLOW HOTEL
Our block of rooms at the Wyndham is now sold out. We have blocked an overflow group of rooms at the Hilton Bonnet Creek right across the street. If you have not yet made your reservation or have a confirmation number for a hotel room please do so today, as we cannot guarantee how long the Hilton will have available rooms. To book a room in our group at the Hilton please contact our reservations group specialist directly and tell her you are with the Pro Board group. Her contact information is below:
Maris Pieski-Adams
Direct line: 407-597-3733
Email: maris.pieskiadams@hilton.com
3. Make your airfare reservation:
If you are the designated representative from your organization attending, call Lauren Connolly at Colpitts Travel to book your flight. Lauren can be reached at 617-984-7313.
About the hotel: Wyndham Grand Bonnet Creek
Included in the room is complimentary resort fee which gives you free WiFi in your
room for the length of stay, free shuttle to Downtown Disney and the parks, and free use of the fitness facilities.
Our conference rate is $199/night. This rate is offered based on availability to all conference participants for 3 days leading up to the conference and 3 days after the conference, should you decide to lengthen your stay in Orlando. We encourage you to make your reservations early if you are planning to extend your stay, as the hotel may book up with other groups.

The deadline for making hotel reservations is Wednesday, December 4, 2017. Please make your reservations before that point to guarantee a room. If our room block sells out we will do everything in our power to set you up in an alternate hotel.
Conference Workshops
Once again we will be presenting a full offering of conference workshops for attendees. These workshops provide excellent opportunities for both learning and sharing of best practices and new, innovative ideas. Some of the workshops are offered in multiple time slots in order to give everyone access to as many options as possible. You'll also notice that we have an option of a split workshop Friday afternoon. Take a look at the full descriptions by clicking the link below and feel free to call with any questions.

CLICK HERE for a full list of workshops with descriptions.

AIRFARE
For travellers from North America and Hawaii, the Pro Board covers the cost of one r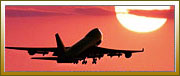 epresentative from each accredited entity as well as COA members and the Pro Board Board of Directors. Please make your reservations through the NFPA travel agency below to have the Pro Board billed for the fare. If you are making reservations for other attendees not covered by the Pro Board, you may do so at the same time and you will be charged for those fares directly.
The Pro Board will provide a $500 stipend for attendees travelling internationally. If you are travelling from outside North America or Hawaii, please make your own travel arrangements and email your receipt to Betsy Cabrera, the Conference Coordinator, at conference@theproboard.org, for reimbursement of up to $500.

Colpitts Travel
Lauren Connelly
617-984-7313
If you will be driving to the Conference, the Pro Board will reimburse you for up to 400 miles of travel (roundtrip). You will need to submit a mileage log to the Pro Board after the conference in order to be reimbursed.

Enjoy Orlando While in Town for the Conference...
As home to Disney and Downtown Disney, Orlando boasts not only great theme parks and water parks but a terrific nightlife. The Wyndham Grand Orlando Bonnet Creek is located just miles from Downtown Disney and offers a free shuttle to both the parks and
downtown Disney for hotel guests.
If you are considering bringing family along to the conference, they will be able to easily enjoy all the parks without the need for a rental car. There is also a lagoon style pool at the hotel with outside restaurant. The Wyndham is a part of the
Wyndham Vacation Complex and, as such, conference attendees have access to all of the pools within the vacation complex, accessible through a walking path at the Wyndham Bonnet Creek - no need for a car or crossing streets.
The hotel also boasts a luxuriant spa as well as a kids' club with daily activities and three kids' activity areas.