Where
Thomas Wolfe Auditorum
87 Haywood St.
Asheville, NC 28801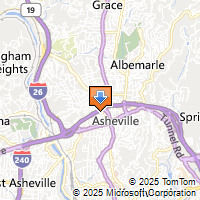 Driving Directions
Michelle Spiegel
Donor Relations Assistant
michelle@pisgahlegal.org
828-210-3773

**This is a free event. Registration necessary to save your spot.**
Jose Antonio Vargas is the founder of and CEO of Define American, a nonprofit media and culture organization that uses the power of story to transcend politics and shift the conversation about immigrants, identity, and citizenship in a changing America. He will be telling his story and speaking about the current situation on these topics.
In 2011, The New York Times published Mr. Vargas's groundbreaking essay revealing and chronicling his life in America as an undocumented immigrant. He then produced and directed Documented, a feature film about his personal experiences. The film received a 2015 NAACP Image Award nomination for Outstanding Documentary. Vargas published a memoir in 2018 called Dear America: Notes of an Undocumented Citizen.

Interpretación en español sera disponible.
Spanish-language interpretation will be offered.

For large group reservations, please contact Michelle Spiegel at michelle@pisgahlegal.org or 828-210-3773.