Virtual Tech Talk Schedule is from 11:30 am to 1:00 pm. The calendar link is available in your confirmation email.
In-Person Happy Hour
When
Tuesday, August 16, 2022 from 4:00 PM to 6:00 PM PDT
Add to Calendar
Where
Pure Brewing Project (In-Person Happy Hour)
Balboa Park 2865 Fifth Ave.
San Diego, CA 92103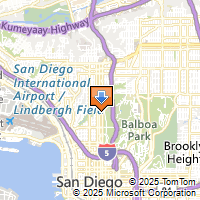 Driving Directions
Marketing Communications
AFCEA San Diego
619-780-0620
marketing_communications@afcea-sd.org
AFCEA San Diego August Virtual Tech Talk & In-Person Happy Hour
Mr. Jim Rodman will be giving a virtual talk on smart robots and its future in the Commercial and Defense markets at 11:30 AM followed by an in-person Happy Hour on Tuesday, August 16th at Pure Project Brewery, Balboa Park 2865 Fifth Ave. San Diego, CA 92103 at 4:00 pm.
TITLE OF ABSTRACT – The Robots are Coming!
DESCRIPTION

Most of us have seen the classic 1984 Arnold Schwarzenegger film "The Terminator." In popular culture, robots are seen as either benign helpers or evil agents. The reality is more mundane. Today, most robots handle a limited number of well-defined and repetitive tasks. Thanks to software, artificial intelligence, and high capacity computing, however, that paradigm is changing, and changing fast. In this tech talk, XSITE Chairman and former NAVWAR Chief Engineer Jim Rodman will look at some recent examples of smart robots and their ingress into the Commercial and Defense markets. These smart robots can tackle missions and environments, routine and dangerous, with higher availability, reliability, and fidelity than their frailer human counterparts. He will also touch on the ethical challenges we face as these technologies mature and proliferate. As Aldous Huxley wrote in 1931, it is a truly a Brave New WorId.
After the presentation, Jim will hold a Q&A session with special guest, Dr. Henrik Christensen where they will touch on Dr. Christensen's robotics work at UCSD, his work on the US National Robotics Roadmap, and where he sees robotics technology heading in the future for both DoD and the commercial sector.

Meet Our Guest Speaker

Mr. Jim Rodman
Chairman and Founder of XSITE

Jim has thirty-five years of proven performance in the engineering, acquisition and operations of complex national, military, civil and commercial Space, C5ISR and Cyber/Enterprise Information Systems. His experience spans both civilian and military ranks as a senior defense industry executive, program manager and U.S. Navy Flag Officer. Jim is a licensed attorney specializing in aviation litigation, products liability and intellectual property. He is currently the Chairman and Founder of a Service-Disabled Veteran-Owned Small Business providing expert systems engineering and integration support to government, defense, and commercial customers for their Space, C5ISR, and Cyber/Enterprise Information systems.
Note:
The Tech Talk presentation will be using Underline as the virtual platform and you have to be registered to join at https://underline.io/events/269/main-stage. Please keep an eye for meeting reminders from AFCEA SD and Underline.