More Information
Share event details and include a compelling event related image.
Where
Bayou City Event Center
9401 Knight Rd
Houston, TX 77045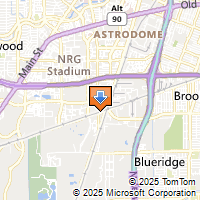 Driving Directions
Sarah Beasley
Avondale House
713-993-9544
sarahb@avondalehouse.org
Luncheon Co-Chairs
Dr. Meena Wadhwa and Dr. Scott Parazynski
Luncheon Host Committee
Caroline and Jean-Pierre Baizan
Ryn and Russell Bowers
Mary Weldon and Guy Buckley
Diane and John Chaney
Lulu and David DeAnda
Lorrie and Mike Foreman
Lauren and Dr. Jeff Friedman
Rosi and Jorge Hernandez
Ann and Greg Hill
Kerri Lynn and Tommy Inglesby
Colleen and John Kotts
Harriet and Truett Latimer
Debbie and Shawn McMahon
Melva and Richard Meronek
Dr. Marjory and Dr. Jim Nigro
Sue and Ted Oldham
Debbie and Tom Pacholder
Gail Parazynski
Louise and Bob Parsley
Ann Turnbach and Dr. Steve Ullrich
Cristina and Steve Vetrano
Suzanne and Tom Williams
Stacie and Tim Williamson
Challenging Autism Luncheon
We invite you to join Avondale House for its annual fundraising luncheon featuring special guest speaker, Ron Suskind.
Avondale House is a Houston non-profit that provides individuals with autism the resources, education, and training to develop to their fullest potential.
This year's program will feature author and journalist, Ron Suskind. Suskind's works are frequently characterized by his passion for giving a voice to the voiceless. This is evident in his most recent best-seller, Life, Animated: A Story of Sidekicks, Heroes and Autism. Life, Animated tells the story of his youngest son, Owen, who, after being diagnosed with autism, found a way to reengage with the world around him. Seizing upon Owen's love of animated Disney movies, the Suskind family re-enacted the films with him, pioneering a now-widely acknowledged method of emulative communication known as Affinity Therapy. He is also the Founder and CEO of Sidekicks for Autism, which provides a free education app that helps parents deeply connect and communicate with their children with autism.
We hope you will join us as we celebrate another year of serving those affected by autism.
Sponsors
Platinum
Bowers Foundation
Colleen and John Kotts

Gold
Citizens 1st Bank
Enbridge
Hogan Lovells
Mary Weldon and Guy Buckley
Silver
Allegiance Bank
Westwood Wealth Management
Bronze
Bastion Technologies
BBVA
Bridgeway Capital Management
Cadence Bank
Community Health Choice
Diane and John Chaney
Lulu and David DeAnda
Julie Dill
Lorrie and Mike Foreman
Alyson and Elliot Gershenson
Carole Keeney Harrington and Christopher Keeney
H-E-B
Drs. Marjory and James Nigro
Harriet and Truett Latimer
Locke Lord
Dr. Meena Wadhwa and Dr. Scott Parazynski
The Parazynski Family
Louise and Bob Parsley
Gwen Griffin and Al Saylor
Sharp Business Systems
Ann Turnbach and Dr. Steve Ullrich
Ann Turnbach and Dr. Steve Ullrich
Cristina and Steve Vetrano
Brown Sims, PC
Tim and Stacie Williamson