What
Join us for a delicious 4-course meal prepared by up-and-coming chefs from the Algonquin Culinary School
Cost:
ACC Ottawa Member: $37.50
ACC Non-Ottawa Member: $42.50
Cash Bar
Pre-registration and pre-payment required. Please let us know if you have special meal requirements or allergies - when you register.
Payment Note: You do not need a PayPal account to make a payment - just use the link 'Pay with Credit Card or Visa Debit' at the bottom of the page to pay using your credit card.
Where
Algonquin College - International Restaurant
1385 Woodroffe Ave
Building H101
Ottawa, ON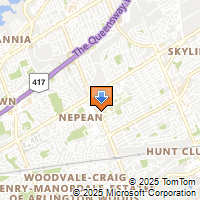 Driving Directions
Parking: Complimentary parking is available on a 1st come 1st serve basis in Lot 4 after 5:00pm; and in Lots 8 & 9 after 5:00pm only. All other parking is on a pay-per-use basis.
ACC Ottawa Social Committee
alpineclubottawa@gmail.com
ACC Ottawa Annual Dinner
Hiking the Appalachian Trail - with Anda Bruinsma & Arlene Gregoire
1 Trail ... 2 Women ... 5 Months ... 14 States ... 3,540 km
Starting in Springer, Georgia - on March 8 2015 - Anda and Arlene took their first step on the Appalachian Trail. Some 5 million steps later - on August 7 - they reached the end of the trail on Mount Katahdin, Maine. The Trail is a long and grueling adventure; only 20 per cent of those who start the hike in Georgia actually make it to the end in Maine. The total elevation gain hiking the entire Trail is equivalent to climbing Mount Everest 16 times! "It's not something that's going to be over fast. It was full of highs and lows. It was eat, walk, eat, walk, sleep … we were walking every day, weeks at a time." says Anda.
Anda and Arlene will tell us about their adventures on the Appalachian Trail – what motivated them to undertake this challenge; how they prepared; how they persevered though the weather and the terrain; the beauty of the trail; some of the thru-hikers they encountered on the trail; and the 'trail magic' they experienced.
Anda and Arlene were motivated by another important goal: to raise awareness about Alzheimer's disease and their walk was a fund-raiser. To date, they have raised nearly $30,000. ACC Ottawa will be making a donation to the Alzheimer Society on behalf of Anda and Arlene.
Anda Bruinsma is a seasoned and experienced hiker and world traveller who has lived in Germany and has worked for many years in Hong Kong and currently resides in Ottawa. She has hiked most of her life beginning on many trails in Canada and the US and later around the world including treks in Nepal, New Zealand, Lebanon, Spain, Turkey, Chili and Argentina. She has also participated in significant hiking trips in Taiwan, Japan, Hong Kong, China, Laos, The Philippines, Austria, The Czech Republic, France and Italy. As a mother of three daughters and a proud grandmother she is keenly aware of the impact of international events on the next generation. She is a humble yet prominent and active member of the community where she volunteers countless hours, always looking to help out those in need and to find opportunities to make our world a better place.
Arlene Gregoire hails from Kapuskasing, Ontario - which is why she loves the outdoors and travelling so much. Early on, she discovered that hiking allows her to do both. Arlene recently retired after working 30+ years for the City of Ottawa, regulating building construction. Her first retirement project was hiking the Appalachian Trail - something she put on her wish list after reading about the Trail and long distance hiking in a 1977 National Geographic magazine. More recently, Arlene has hiked around Pokara and to Everest Base Camp in Nepal, in Newfoundland, Iceland, Wales, and the Dolomites in Italy. Arlene loves to garden, cook, paint and sew, and, of course, hike, and is starting to adjust to 'what life after work is all about'. She is always yearning for new hiking and backpacking adventures.