When
Wednesday, January 22, 2020 at 8:00 AM CST
-to-
Friday, January 24, 2020 at 5:00 PM CST
Add to Calendar
Register Now! Registration Info:

Registration
$395


Refreshments and materials will be provided.

Lodging and Transportation-
Hotel accommodations, airfare, and car transportation will need to be arranged on your own.
Where
UTHealth
Operations Center Building
1851 Crosspoint Avenue
Rio Grande Room, 2.200
Houston, TX 77054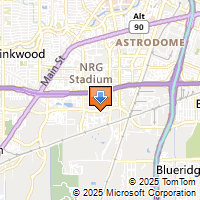 Driving Directions
Pamela D. Phillips
Program Coordinator
UTHealth| School of Public Health
Prevention, Preparedness and Response (P2R) Academy
713-500-8518
pamela.d.phillips@uth.tmc.edu

Course Description
This course is an excellent comprehensive review of the federal environmental and occupational safety laws and regulations associated with the management of hazardous materials.
Concentrating on the analysis and application of hazardous materials regulations from EPA, OSHA, and other key pieces of legislation, this course surveys a succession of environmental, safety, and security management related topics. This course utilizes materials developed by the Alliance of Hazardous Materials Professionals' Hazardous Materials Management Desk Reference in order to assist professionals preparing for the Certified Hazardous Materials Manager (CHMM) national certification exam administered by the Institute of Hazardous Materials Management (IHMM).
The Essentials of Hazardous Materials Management (EHMM) course was created for the specific educational needs of environmental, health, safety and security (EH&S) professionals. The course helps those new to the profession quickly build a solid foundation for their career in EH&S while serving more seasoned professionals as a comprehensive refresher course that can also bring them up to speed on new areas that may have been added to their job responsibilities.
The EHMM course is also a great tool to prepare for the Certified Hazardous Materials ManagerŪ (CHMMŪ) designation examination
source: ahmpnet.org
At the conclusion of the course, participants will be able to describe the statutory and regulatory framework; apply compliance standards and work practices; apply hazardous materials management principles, controls, and concepts; know the science and technology of HMM; define chemical and physical properties; characterize sampling and analysis plans; and much more!
Who Should Attend
Major Course Concepts
Day One
Test-Taking Strategies and Professional Development

Environmental Legislation and the National Environmental Policy Act

Resource Conservation and Recovery Act (RCRA)

Waste Minimization and Pollution Prevention

Toxic Substances Control Act (TSCA)

Comprehensive Environmental Response, Compensation and Liability Act (CERCLA)

Emergency Planning and Community Right-to-Know (EPCRA)

HAZWOPER, Emergency Response, OSHA Requirements for HazMat Managers
Day Two
Clean Air Act (CAA)

Ground Water Contamination and Hydrogeology

Clean Water Act (CWA)

Safe Drinking Water Act

Storm Water Discharge Regulations and Oil Pollution Prevention Act

Petroleum Storage Tank Management

Federal Insecticide, Fungicide and Rodenticide Act (FIFRA)

Environmental Assessments
Day Three
Toxicology Review

Industrial Hygiene Review

Personal Protective Equipment and Air Monitoring Instruments

Principles of Radiation

Chemical and Physical Properties of Hazardous Materials

Sampling and Laboratory Analysis

Management Systems and Tools

Transportation Overview

Problem-Solving
Registration Refund and Course Cancellation Policy
To cancel your registration, send an e-mail to Pamela.D.Phillips@uth.edu. To refund your registration, we must receive your cancellation e-mail no later than 10 business days prior to the course start date. We will deduct a $50 administrative fee from the refunded amount. Cancellations received after the refund deadline will not be processed. If you paid your registration via check, provide the check number in your e-mail.
P2R Academy reserves the right to cancel a course no later than 10 business days prior to the course start date. If we cancel a course, we will notify you via the e-mail address provided on your registration form. Our liability for cancelled events is limited to the registration fee paid per course.
Acknowledgement
Training provided by P2R Academy is supported by the National Institute of Environmental Health Sciences (NIEHS) of the National Institutes of Health (NIH) under awards U45ES019360 and UH4ES027055.