News from Space: Near and Very, Very Far
As the United States and other countries are increasingly engaging in space exploration, from landing robots on nearby planets such as Mars to looking for other planets in far galaxies that might share some of our earthly properties and therefore potentially support life, there is much to learn about the fascinating information becoming available through the daily work of astronomers and supporting scientists.
To describe some of what we are learning about the universe and how space exploration is evolving, we are pleased to host Mr. Peter M. B. Shames, who has amassed decades of experience in the field. A graduate of Cornell University in Computer Science, Mr. Shames has been engaged in the process of turning computers into useful tools for scientists for the bulk of his professional career. His current work involves architecting secure, large-scale, space data systems, including the design and modeling of space communications systems, protocols, and standards, and he leads a group of NASA experts that develop international standards for space communications. He previously worked on the Hubble Space Telescope, at the Arecibo Observatory, on NASA/JPL planetary missions, and the Deep Space Network. He currently manages the Data Systems Standards Program for the Interplanetary Network Directorate at the Jet Propulsion Laboratory of the California Institute of Technology.
We look forward to your participation in what promises to be a highly enlightening discussion. Complimentary appetizers and soft drinks will be served. There will be a cash bar for those who wish to purchase beer, wine, and spirits.
Masks are required at all times except for when eating or drinking.
When
Wednesday, September 29, 2021 from 6:00 PM to 8:00 PM PDT
Add to Calendar
Where
Spanish Trails Country Club
5050 Spanish Trails Lane
Las Vegas, NV 89113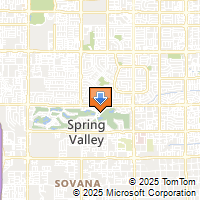 Driving Directions
Lauren Kleinfeld, Manager of Programs
World Affairs Council of Las Vegas
858-774-6697
laurenk@waclv.org