Join us at the beautiful
South Gate Social Hall for what
is sure to be a very interesting
and enlightening evening!
South Gate Social Hall
3145 South Gate Circle
Sarasota, FL 34239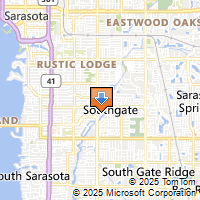 Driving Directions
MORE ABOUT TREVOR....
Trevor Loudon is a researcher and blogger from Christchurch, New Zealand. He is a long-time conservative political activist and a former vice president of the ACT Party, a small government, low tax party with 5 seats in the New Zealand Parliament.
Through his blog, New Zeal, (founded November 2005) Loudon has been working to educate Americans on the influence of the radical left in the Democratic Party, from Barack Obama to the grassroots level. New Zeal has broken several significant stories, including the connection of a young Barack Obama to the Hawaiian-based communist Frank Marshall Davis, and exposing the communist roots of Obama's "Green Jobs Czar," Van Jones – which led to Jones' resignation from his White House position.
New Zeal has been cited in several books, dozens of magazine articles, hundreds of radio broadcasts and countless blog posts and websites. Material has been used by Glenn Beck, Rush Limbaugh, and many other broadcasters. New Zeal work has even been read into U.S. Congressional Record. Though based in New Zealand, Loudon's New Zeal blog has consistently rated amongst the top US political blogs.
Trevor Loudon is also the editor of KeyWiki, a rapidly expanding online encyclopedia focusing on the US left.
Trevor says, "I'm a libertarian activist and political researcher from Christchurch New Zealand. I believe in freedom with responsibility, not freedom from responsibility. My ideal society is one in which government is confined to protecting its citizens from criminals and external enemies. I believe in working with all those who are moving in broadly the same direction.